We are the Student Publication Association, made up of more than 175 publications across the UK and Ireland. Whether we're helping student papers fight censorship, running a masterclass or negotiating exclusive deals and events for our members, we're always working for the future of our industry.
We work with a range of industry corporate partners to deliver a range of training, events & awards throughout the year.
Want to find out how you can get involved? Drop us a message to find out more.
Join in with the latest SPA events
From our annual national conference to training days and events around the country, the SPA puts on a range of opportunities for our members throughout the year. Check out what's coming up next and sign up to get involved.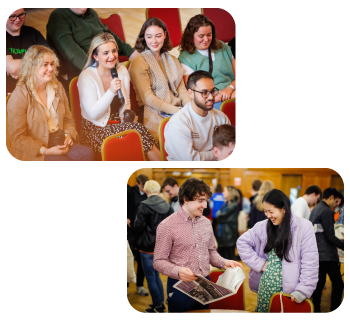 Get the latest from the SPA straight to your inbox