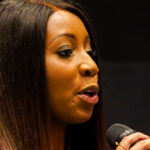 Shape the future of the SPA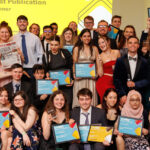 SPANC23: National awards winners
How the University of Sheffield is training resilient student journalists
A guest post from SPA partner, The University of Sheffield.
It's the worst kept secret in journalism that the job is tough.
Not just from the demands of the newsdesk, the ever-changing nature of the industry, or the fight to get to stories first. There are also gruelling court cases that feature themes of sexual violence, child abuse and murder; death knocks; and crumpled cars on the roadside. In our day-to-day lives, journalists are faced with human emotion in its rawest form, so it's time that we recognised that trauma training and care shouldn't just be reserved for war reporters.
Journalists have often been considered the "fourth emergency service". We are the first on the scene, alongside paramedics, fire and police, often running towards danger rather than away from it. Our job is to provide independent, veritable and crucial information in the public interest, no matter what the situation. Yet, unlike frontline workers, little - if any - counselling or training is offered to the press on how to deal with the tough scenes they witness. Up until now, there has also been a lack of training offered to student Journalists on how to prepare themselves for trauma, be it from war scenes to the everyday 'death knock'.
Vicarious trauma is a thing, and for years there has been high-level industry debate regarding the rise in PTSD symptoms in Journalists from witnessing or 'absorbing other people's pain. It sounds selfish - after all, it's not your pain. It's not your story. How do you have the nerve to complain it's affecting you?
By being involved, journalists are affected. New research is demonstrating a rise in post-traumatic stress disorder amongst Journalists for the 'everyday' trauma they encounter and a noticeable increase, or reluctance from new Journalists, to undertake emotionally distressing assignments. Editors in the industry are now calling for educators to invest in curricula that centre around understanding how to cope with the distress and trauma, and why work like this is vital to facilitate the work journalists do hold power to account.
For the past three years at the University of Sheffield, we've been developing trauma literacy - ensuring our students understand how to work with victims in the most compassionate and professional way, but also how to grow in resilience and protect their own wellbeing. The classes prepare the students for traumatic situations, explore coping strategies, and real world challenges they may face, which are then enhanced by the workshops that allow for group chat, cognitive behaviour strategies, reflection and mock scenarios. 
Earlier this year, we also ran a staged sexual violence trial using the Moot Court in the law department, with hired professional actors, using the script of a real world case. Our students experienced not only hearing the difficult details in court, but raw emotion, with our wellbeing team on hand to discuss coping methods for dealing with vicarious trauma.
We are also working with actress and playwright Lucy Mizen to produce an original play, to demonstrate how vicarious trauma is dealt with in newsrooms. The National Council of Training for Journalists now recognises the importance of this education, and is asking all accredited course providers to demonstrate they are preparing the students for the harsh realities and giving them the tools to cope.
Trauma won't go away. But without proper training, we risk the Reporters of the future being unable to do their job effectively and give others the voice they deserve. We hope that, by pioneering these methods, trauma literacy and support can become the norm for all student and trainee journalists.