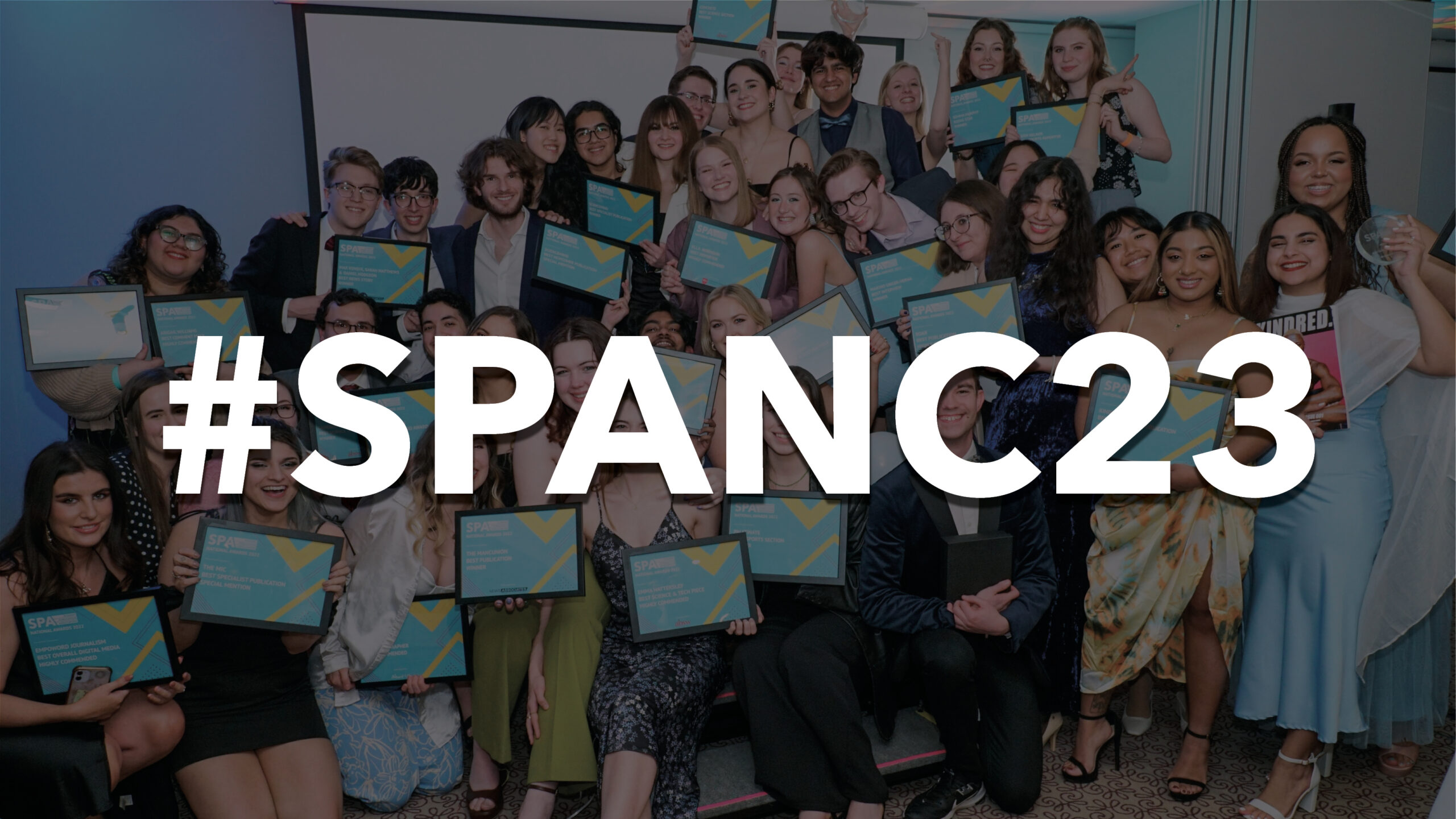 SPA launches bidding process to host #SPANC23

Regional awards 2023: Winners announced
The Student Publication Association (SPA) is delighted to announce the dates for this year's edition of the National Conference – #SPANC23 – which is taking place north of the border in Glasgow for the very first time.
Held in partnership with a trio of member publications – Glasgow Guardian, [qmunicate magazine] and Glasgow University Magazine – the SPA are incredibly excited to be hosting this year's event from Friday 31 March to Sunday 2 April. This is the first time the SPA has headed to Scotland for the premier event in the student media calendar, and the first time since 2018 when it will be held outside England.
Jordan Hunter, SPA Regional Officer for Scotland, said: "We're glad to be welcoming SPANC to Scotland for the first time and even more honoured to show everyone the beauty of Glasgow. With this being the 10th anniversary of the conference we hope to truly make this the most memorable SPANC yet!"
The SPA returned to physical events with a bang in 2022, taking SPANC to Sheffield after two years of online conferences, with dozens of student journalists making their way to the Steel City from as far-flung as Aberdeen, Falmouth, and everywhere in between.
SPANC is a great opportunity for student journalists from all walks off life to meet up, share ideas and hear from some of the industry's biggest names, as well as getting the opportunity to ask some burning questions. The event also features workshops which give members the opportunity to hone their skills, and take any new-found talents back to their home campuses, ready to use on their own publications.
Ticket and accommodation details will be released in due course, as well as that heavily-anticipated speaker lineup, so keep an eye on @SPAJournalism on Twitter for all the information you need.
If members have any questions, please don't hesitate to get in touch with us on communications@spajournalism.com or events@spajournalism.com.