Ruby Punt appointed interim chair of the SPA
Printing Charity supports Diversity Bursary for #SPANC22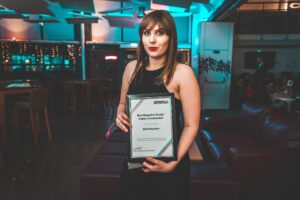 News Associates has been named as the headline sponsor of the biggest journalism conference for students across the UK and Ireland.
The journalism school, which offers NCTJ training courses and free journalism workshops, will be delivering an event at the Student Publication Association's National Conference (#SPANC22) next month – and judging two of the most prestigious awards.
News Associates will run an interactive session on breaking news at the conference on Saturday 9th April at Sheffield University Students' Union.
The organisation has a track record of providing free online sessions for student publications, including their Student Media Editorial Leadership Course.
Lucy Dyer, News Associates editorial development manager, said: "We're delighted to be sponsoring the SPA National Conference again and extra pleased that the event is back in person! Student journalists deserve recognition for their hard work throughout their time at university. I meet lots of up-and-coming journalists and it will be nice to play a part in celebrating their successes in Sheffield."

Jem Collins, a trustee for the SPA, said: "We are thrilled to have News Associates back as our headline sponsor for 2022, where we'll finally be back together in person. They've long been a supporter of the SPA and I've seen first-hand the amazing work they do. We can't wait to have them at the conference."
Ruby Punt, chair of the SPA, said: "News Associates is a fantastic company that offers resources that are helpful to many of our members. We're really proud to continue working with them, especially on our first in-person conference in three years. We have an action-packed weekend lined up, with many inspirational speakers. This will be the first National Conference I have been part of planning and I hope that our members get a lot out of the weekend."
Tickets for the conference include:
Entry to our Friday night welcome event
Entry to the full conference
Entry to the prestigious SPA Awards dinner
Lunch on both days,
Accommodation for the weekend,
A goody bag on arrival.
Get your tickets here!