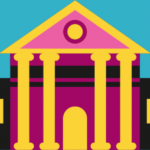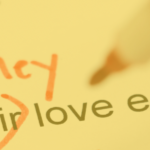 An exclusive story is journalistic gold. Mining for one can be tough, but everything seems worth it once you've written the first word, positioned beautifully under that striking red bar. And, as Mancunion reporter Daniel Saville found this week, throwing yourself into the story you're reporting can be a life-changing experience.
Headlines
Taken from an exclusive interview that will appear in the next issue of The Badger, reporter Harry Howard quizzes Tony Blair's former communications director Alastair Campbell.
Here's a little snippet, though we urge you to read on…
Alastair Campbell – Tony Blair's former Communications Director and master of the dark arts of spin – knows all about alcohol addiction. He was first told that he had a drinking problem aged 17, and after a mental breakdown in 1986, he stopped drinking entirely for over a decade.
It was also in his early years that Campbell began to grapple with depression. For millions of university students around the country, the intertwining issues of alcohol, alcoholism and depression go hand in hand.
---
Cardiff University among first to trial 'anti-lad' scheme 
By Anna Lewis for Gair Rhydd
Cardiff Students' Union is among nine universities selected to trial an NUS-anti lad culture scheme.
Latest figures show a quarter of all students have experienced "unwanted sexual advances."
Women's Officer Rachael Mehuish said: "Universities and unions need to do more to ensure all of their students are living in a safe environment, and take responsibility for when this is not the case."
---
By Daniel Seville for The Mancunion
Mancunion reporter Daniel Seville's hard-hitting account of life in the Calais migrant camps is a striking piece of journalism, which I encourage you read more of. I've included a small preview:
Student reporter Daniel Saville travelled to Calais to see what refugees were going through first-hand. There, he witnessed a protest against the poor treatment they are subjected to by authorities. Here's what he had to say:
Over the last few weeks hundreds of refugee migrants have spoken out against what they see as an inefficient and cruel set of authorities keeping them trapped in their Calais camp.
Thursday the 3rd of September was the first day of protests outside the Jules Ferry aid distribution centre on the edge of the 'New Jungle' camp. Of the 3000 refugee and migrants over 400 gathered to block the entrance of the centre where they go to receive a daily shower and a single meal…
---
Newsbites
Digestible news, a nib at a time.
---
Campus | Sheffield SU to pay living wage
By Claire Fowler for Forge Press
Sheffield Students' Union and Unicus have announced that they will now be paying core staff members the living wage, removing the under 21 minimum wage rate.
Launched in 2001 by two East London parents, the living wage is a pay rate that reflects the cost of living. It is a solution designed to benefit both the employers and their employees.
The living wage scheme is offered to companies on a voluntary basis but is supported by the Prime Minister and the Leader of the opposition.
---
Sport | Rugby World Cup 'fan zone' opens at Birmingham's East Side Park
By Josh Donlon for Scratch Media
To celebrate this year's extra special Rugby World Cup, Birmingham City Council are putting on a special "fan zone", complete with giant screen to watch all the big matches.
After months of hard work, England is preparing for the opening match of the World Cup, and their opening group fixture against Fiji.
Eastside Park will be the host to hold this great occasion – good news for BCU students!
---
Local | York student landlord awards open for nominations
By Amy Bishop for Nouse
The Good Landlord Awards will take place in York in November.
The awards aim to celebrate excellent landlordship for student accommodation across the city.
Anyone who is a student renting a property in York is able to nominate their landlord for an award.
Categories include Most Responsive Landlord of the Year, Managing Agent of the Year, Landlord of the Year (for either a small or large student property) and Outstanding Service Award.
---
Labour overturned tradition this week by spicing up Prime Minister's Questions. Was it a good idea? Brighton Verse's Alice Hudson has her say.
---
Like this? If you aren't already a member of the Student Publication Association, join now.
Flash Friday is a weekly round-up that aims to showcase the most engaging student news stories reported by our member publications. If you want to submit a story, share your content with us at online@spajournalism.com or tweet us @SPAJournalism using the hashtag #FlashFriday.