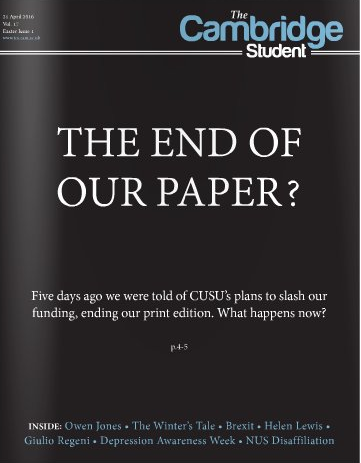 Student media condemns proposed funding cuts to The Cambridge Student

Spotlight: James Beeson on censorship
Never mind the NUS National Conference, THIS is what you've all been waiting for!
However, stay tuned/clicked/online/awake(?) for something on THAT!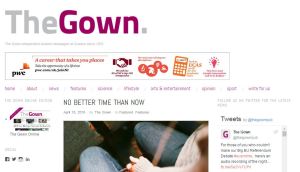 The Gown has republished a blog post by Ethan McLaughlin, a student dealing with testicular cancer. It is a touching, highly interesting read on an immensely difficult subject, and well worth taking the time to catch up on!
---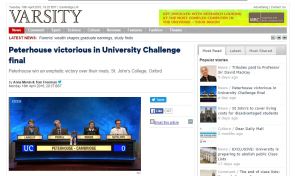 Peterhouse, a college of Cambridge University, proved victorious in the final of the 45th series of University Challenge against St. John's College, Oxford. Varsity have produced a fantastic rundown of how the events on the night unfolded, and how Peterhouse brought it home for Cambridge!
---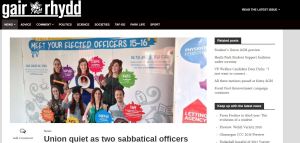 The team over at Gair Rhydd have done a good job tackling a very sensitive, and still emerging issue of mental health at university campuses; as well as highlighting the deafening silence from the Students Union.
---
 NUS National Conference
It's been an exciting NUS Conference for the SPA! Motion 314, proposed by our friends at the University of Bath, passed; and you lot were on hand to cover both that and some of the more controversial events of the three-day event…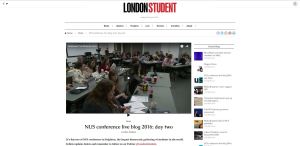 Kudos to the 2016 winners of Best Newcomer, London Student, who have kept up a brilliant liveblog of NUS Conference. Over three full days, they broke the news of the controversial election of Malia Bouattia, the passing of Motion 314, as well as keeping their readers up-to-date on the various tidbits from the day.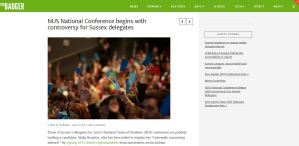 The Badger combined a live report of each day of conference with some brilliant articles like this, on the major events of the conference. Informative, relevant, brilliant!
---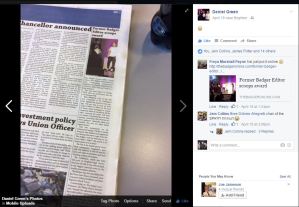 Special Mentions this week goes to The Badger for this piece of comedy gold, where Digital Media Officer Bree Allegretti miraculously assumes the responsibilities of the SPA Chair!
Click on the title of this section to be taken to a photo grab of the culprit article, and see actual Chair Jem Collins' reaction to her usurpation!
---
Remember to keep sending your stories and front pages to membership@spajournalism.com to see them featured in future posts. Apparently, I'm actually being given access to the email account this weekend, so send us your best and keep your eyes peeled!