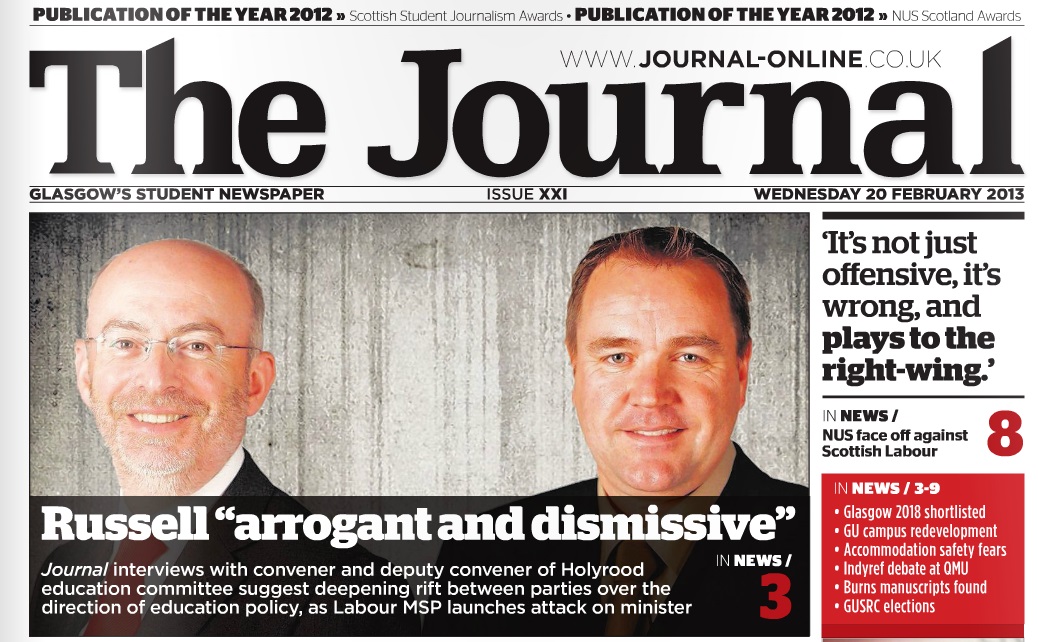 Student paper 'The Journal' closes down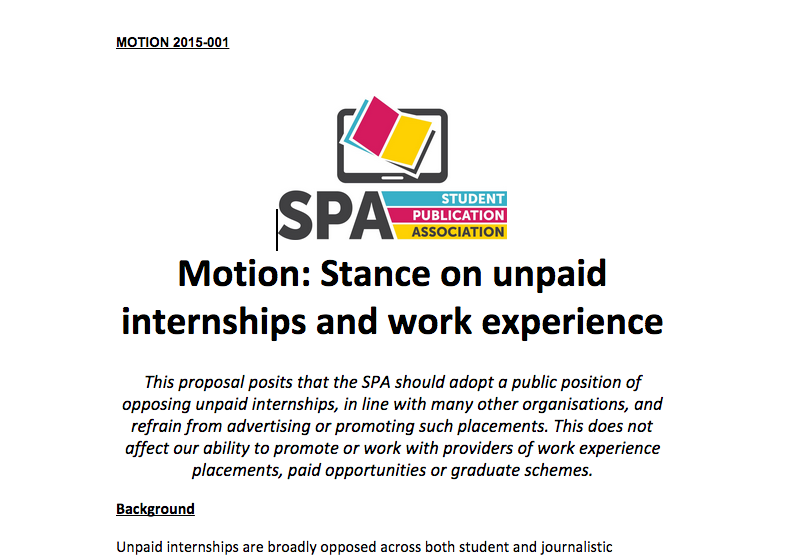 SPA votes to oppose unpaid internships
Covering death is no easy task, as the media industry has been forced to discover this week. Worldwide news has been dominated by tragedy: on Saturday, 22 August, eleven people lost their lives after a Hawker Hunter jet crashed into queuing cars on the A27. Two TV journalists were shot and killed live on air in Virginia in the early hours of Wednesday 26, and on Thursday 27 seventy-one decomposing bodies, believed to be those of Syrian migrants, were found in the back of a lorry in Austria. Four have since been arrested.
For aspiring journalists about to enter an industry that lost 40 of its members in the first eight months of 2015 to "motive-confirmed" killings, reporting death and destruction without complete qualifications can be a long process fraught with difficult decisions. Nevertheless, some of our members seem to have managed it:
Headlines
By Paisley Tedder for The Galleon
A FOOTBALLER on his way to a 3pm kick-off was among 11 victims killed when a Hawker Hunter jet crashed on the A27 during a display at the Shoreham Airshow on Saturday.
Jacob Shilt, a Portsmouth graduate, was on his way to play for Worthing FC with teammate Matthew Grimstone, 23, when pilot Andy Smith crashed after failing to complete a 1950s-style loop the loop during a display.
Seven people are confirmed to have been killed in the incident, while police say the death toll could rise to 20 in the coming days.
An official statement taken from Worthing United's Twitter account read:
"The thoughts and prayers of everyone at Worthing United football club are with those whose families and friends were killed or injured at the Shoreham air show crash yesterday.

"Jacob, who was 23, was small in stature and a tenacious midfielder who was also very skillful with an eye for goal.

"At this point we don't know how or if we shall cope with this, Worthing United is a family, part of the football family, we have been moved by the number of the tributes to them that we have received from fellow clubs and from the public.

"Our thoughts and prayers are with the families and friends of Matt and Jacob."
---
By Rebecca Pinnington for Pi Media
ARTS societies at University College London have suffered another blow after renovating workers found cancer-causing amosite amongst the rafters at the currently closed Bloomsbury Theatre.
Asbestos was traditionally used by theatres to aid soundproofing. The fibres found in Bloomsbury are "known asbestos," a UCL spokesperson told the London Evening Standard. He continued:
"UCL has a stringent process to manage asbestos in a compliant manner and, as such, the planned building works will now take longer than anticipated to complete. Performances scheduled in August will be cancelled and further implications are unclear at this time."
Four student productions are due to take place in Bloomsbury Theatre in the first term of the new academic year, from 19 November – 5 December.
Have you been affected by Bloomsbury Theatre's closure? Let us and Pi Media know.
---
By Connor O'Shea for The Boar
A GROUP of students ventured to the Calais migrant camp on Monday 25 August armed with English dictionaries and supplies after raising £990 to take part in the Student Convoy to Calais project.
The trip was organised by the National Campaign Against Fees and Cuts (NCAFC), after Warwick students felt it would be a good idea to help migrants "in light of the recent crisis in Calais," writes Boar insider Connor O'Shea.
Connor Woodman, a Warwick student who helped organise the trip, said: "The conditions of these so-called 'camps' are appalling, and so providing supplies to alleviate the situation, which is a direct result of the actions of the British and French states, is of supreme urgency.
"Beyond that, we need to break this narrative that the media and politicians have built up around the migrants and refugees as some kind of 'security' threat; in reality, these are courageous individuals who have shown the astonishing drive to travel thousands of kilometres in search of a better life for them and their families."
"Our convoy is a political intervention designed to break the callous mainstream narrative," he added.
---
Newsbites
Digestible news, a nib at a time.
---
By Beth Andralojc for Forge Press
Heading to Sheffield any time soon? Beth advises on the best cafes, bars and tourist hotspots to frequent on your visit.
---
By Hannah Price for Epigram
We loved this lifestyle piece from Epigram. Every university has its distinguishing features, and Bristol appears to have more than most! Well worth a read.
---
SEVERAL ACADEMICS from the University of Stirling have raised concerns after reports claiming to axe Religious Studies from its undergraduate curriculum emerged.
Stirling's Religious Studies course is highly regarded as it does not include any modules in Christian theology, unlike other Scottish universities such as Aberdeen, Edinburgh and St Andrews.
A petition against the scrapping of the subject has so far collected 1024 of 2000 signatures.
---
By Paul Rodgers for Strathclyde Telegraph
This week's opinion piece is arts-themed. Stories covering the opening of Banksy's Dismaland have done the rounds – is it a masterpiece, or a showcase of shallow sensationalism? Paul Rodgers' thoughts on it may surprise you.
---
Like this? If you aren't already a member of the Student Publication Association, join now.
Flash Friday is a weekly round-up that aims to showcase the most engaging student news stories reported by our member publications. If you want to submit a story, share your content with us at online@spajournalism.com or tweet us @SPAJournalism using the hashtag #FlashFriday.