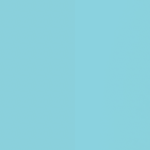 How to: Freedom of Information & investigations for student journalists
Bidding opens to host #SPANC20
SPA Chair Owain Evans has called for a General Meeting of Members to be held on Wednesday 23 October.
The purpose of the meeting is to discuss constitutional changes to the SPA. The proposed Constitution and Bye-laws can be found on the SPA's issuu, here. A full agenda for the meeting can be found here.
The meeting will begin at 7pm, and take place online. All members of the SPA are welcome to attend, and all publication members will be entitled to vote. Votes can be cast online until 8pm on 23 October via this form.