SPA Launches Student Media Impact Survey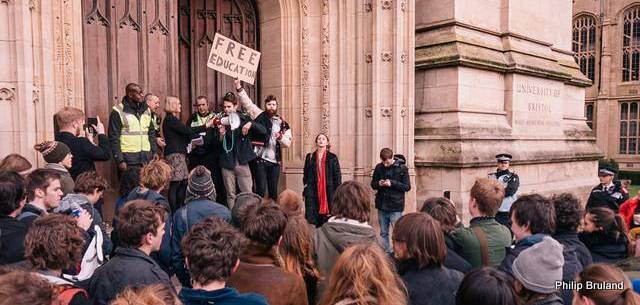 Flash Friday 9/10: Subway, safe taxis and stem cell success
Quick and easy investigations for killer scoops
When asked about investigations, you might think of finding out how much your vice-chancellor spends on champagne or Ferrero Rocher – but there are other, fairly simple bits of research just begging to be looked into.
The inspiration for this post comes from a recent article in the Liverpool Echo on students in Merseyside complaining about the costs of their bus pass. They fork out £432 for an annual student ticket, but we wondered what that was really worth - in relativity to other universities.
And so an investigation was born.
Polling 40 of the largest student cities, we went to each local or transport authority website and got hold of the data for an academic year pass,  calculating the number of days that it covered (or a full annual pass, using 365 days).
From there it's a quick and simple conversion to £s per day spent on a student bus pass and an original piece of research is produced.
The whole activity took around three (admittedly boring and tedious - such is the nature of investigations) hours, but we found out that Liverpool is ranked 34th out of 40 in the most expensive cities.
That equates to £1.18/day, with only five other UK/ ROI universities having more expensive transport.
So yes, it would seem Merseyside students have great cause for concern, especially seeing as the cheapest university, Aberystwyth, is a mere 21p/day.
This simple numbers game can be applied to any topic. For example, how much is a pint of beer at each SU in the country?
Make sure you're careful to ensure the data you receive is standardised, so it's suitable for comparison.
Writing up data into a story can be a little trickier however. Always highlight the top and bottom-most numbers in addition to any well-known locations or surprises.
The write up for the bus comparisons was:
"London unsurprisingly comes last with a £1.60/day, although this covers all buses and trams in the capital.

Edinburgh is the second most expensive city at £1.38/day.
Aberystwyth came in with the cheapest buses with a student pass costing a mere 21 pence a day.

Guilford (41p/day), York (55p/day) and Manchester (56p/day) came in cheapest next, with the mid table filled with St Andrews (91p/day), Swansea (96p/day) and Brighton (£1/day)."
Think about what affects students on your campus - and contemplate how you can use comparative research to highlight the problem. (Or maybe prove how good you've got it!)
Get the latest from the SPA straight to your inbox