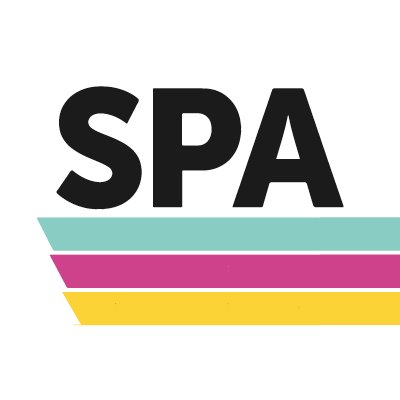 SPA officially registered as a charity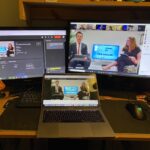 #SPANC2020 winners announced!
The 2020 Student Publication Association National Conference and Awards is now less than a week away – and for the first time ever, is being held completely digitally, and completely free.
After being postponed from its original dates in April, the SPA Executive Committee and Trustees have been hard at work over the summer, putting together a great line-up of speakers, panelists and workshops for our members, with names so far announced including Marina Hyde, Sophia Smith Galer and George Greenwood.
For the first time in its history, the SPA is able to offer the Conference completely free of charge to all those who wish to attend, and registration is open now.
Starting at 10.30am with a welcome from the Chair, #SPANC20 will run over Saturday and Sunday this weekend (3-4 October). Alongside the myriad speakers and panels, will also be held the SPA AGM, and the announcement of our prestigious Awards, including Best Publication. Check out all the shortlists to find out who is in with a chance of winning.
To be part of the SPA's first ever digital National Conference, register for FREE now.
Speakers announced so far – with plenty more to come this week – include:
Marina Hyde
Marina is a columnist for the Guardian, where she writes opinion on a range of topics. She has previously written a dedicated sport column, a dedicated showbiz column, and – many years ago now – the paper's daily Diary column. She lives in London.
Sophia Smith Galer
Sophia is an award-winning digital journalist for the BBC World Service. This year, Sophia's journalism has made the front page of national press, the front page of the BBC news website and TikTok's For You Page. She creates everything from radio documentaries to online video, feature writing and social media strategies.
Poorna Bell
Poorna Bell is an award-winning journalist and author of 16 years, former Executive Editor and Global Lifestyle Head for HuffPost. Working as a mental health advocate for the last five years, she won Stylist's Rising Star award for 2019, and was named as Marie Claire's top 30 women, and is one of Balance magazine's top 100 Wellness personalities. Now a public speaker and freelance journalist, she has written for Red, The Telegraph, The Times, Stylist, I News, BBC, Guardian, Grazia. She is a regular contributor to BBC radio, and charity work includes being a judge for the Mind Media Awards and an ambassador for male suicide prevention charity CALM.
Jim Dickinson
Jim is an Associate Editor at Wonkhe where he takes a particular interest in students, governance and higher education regulation and leads on our work with students' unions. Jim is a former long standing director at the National Union of Students, where he led on students' union development, campaigns and political strategy, student engagement and governance. He was also CEO at the students' union at UEA in Norwich, acting as the lead staff member on behalf of the elected student officers of the union providing strategic management for the union's charitable and commercial vehicles and policy support for the officers. Jim has served as a Governor in both further and higher education and the voluntary sector, and is a regular contributor to AdvanceHE's leadership skills for governance programme. He is a fellow of the Royal Society of the Arts, and an obsessive fan of the Eurovision Song Contest.
Hannah Price
Hannah is editorial assistant at BBC Three and BBC News, where she writes online features and investigations aimed at 16-34 year olds. She specialises in social issues, including stories on sexual violence and mental health. While at the University of Bristol, Hannah was involved with the student newspaper Epigram for three years and shared students' stories of rape culture on campus using the app Snapchat.
Anne Alexander
Anne is the senior political producer for ITV's Good Morning Britain. She's been a journalist for 25 years, and has specialised in politics for 18 –  first for regional papers, then the BBC and now ITV. During her career, which has included stints on air as well as behind the scenes as a broadcaster, she's covered every general election since 1997, plus two referenda, interviewed 4 prime ministers, dozens of serving and former party leaders and ministers, and attended too many party conferences to count.
Esther Webber
Esther worked for the BBC for nine years before joining The Times as reporter for the Red Box morning email, helping to make sense of the baffling world of British politics.
George Greenwood
George is a data journalist at The Times and The Sunday Times who specialises in using freedom of information requests and analysing open data for investigative reporting. He started his career at BBC News, then joined The Times in 2018.
Geri Scott
Geri is the Westminster Correspondent for the Yorkshire Post. Based in Parliament, she covers national decisions and developments as part of the lobby, she hosts the Yorkshire Post's political podcast, Pod's Own Country, and regularly appears on TV and radio to analyse daily events.
Josh Salisbury
Josh is a journalist at Southwark News. He has also written for the Guardian, the Observer, Private Eye, PinkNews, and the New Statesman.
Nancy Fielder
Nancy is editor of The Star, Sheffield Telegraph and Doncaster Free Press. She is passionate about using the strength of the local press to fight for the areas they represent. Nancy worked at several local newspapers including Newbury Weekly News, Shropshire Star, Express & Star and the Derbyshire Times group before becoming the first woman to edit a newspaper in her hometown of Sheffield. Nancy is a mother of three, recently completed a PhD focusing on the impact on mobiles on the distribution and consumption of local news and takes part in newspaper reviews on both Sky News and the BBC.
Asyia Iftikhar
Asyia is currently a final year student at UCL. Outside of her degree Asyia co-hosts an arts history podcast 'Audacious Aunties', on the editorial board of the political student magazine 'The Meridian', is a social media volunteer for 'Hidayah' an LGBTQ+  Muslim charity and founder of the 'Young Journalist Community' Facebook Group. Asyia is particularly passionate about increasing diversity in the industry.
Imogen West-Knights
Imogen is a writer and freelance journalist based in London. She has written about culture, politics and the climate for publications like the Guardian, FT Weekend, the Times Literary Supplement, the Times, Vice, the Economist's 1843 magazine, the Telegraph, the New Statesman, Elephant and Little White Lies. She was also the 2019 Head of the Programme for Stockholm Feminist Film Festival.
Robin Wilde
Robin is a freelance journalist, artist and graphic designer. He has written for a range of publications on topics as diverse as the history of monorails, the homebrew development scene on the Sega Dreamcast, and the role graphic design plays in propagating fake news. His start in journalism was at the University of Sheffield, where he worked for three years on Forge Press in various roles (his favourite of which was editing the puzzle page). He also spent a year as Editor of gaming magazine Cubed. He can usually be found in Sheffield, most likely nursing a latte.