Introducing: #SPANC23 workshops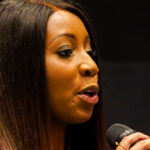 Shape the future of the SPA

That's right, it's the time you've all been waiting for – the #SPANC23 shortlists are finally here!
Thank you to everyone who took the time to enter, we had more than 1,200 entries this year, a record, and the quality was overwhelming.
In the words of one judge it was "impossible to choose" who made the top tier.
We're also pleased to be able to announce our team of expert judges this year, who will be making the final decisions on our winning and highly commended awardees. 
We're so grateful for their time, as well as our sponsors, without whom these awards would not be possible.
---
Tickets
We know many of you will have been holding out for the shortlists to buy your #SPANC23 tickets.
Because of this year's overwhelming demand, we're very limited in the numbers of tickets we have left. 
But the team is working hard to secure more space and we hope to release more, so please do sign up to the waiting list to find out instantly if there is space.
Click here to buy or sign up to the waiting list.
---
Financial Assistance Scheme
As in previous years, we are offering places on our Financial Assistance Scheme for those who are unable to afford to come to #SPANC23.
These places are extremely limited and are designed to open up representation in journalism.
If you think you fit the criteria, you can apply here. All decisions will be made by March 20.
---
Shout about it!
We would love to celebrate your shortlist success on our social media channels.
If you post, please do tag us, we're @spajournalism on both Twitter and Instagram, and our hashtag this year is #SPANC23.
---
Well done again, and we look forward to unveiling the winners on April 1.
SPA National Awards 2023 shortlist
Best Publication
Sponsored by…

The Beaver
Roar News
Cherwell
Exeposé
Platform Magazine
Brig Newspaper
The Mancunion
Concrete
The River
York Vision
Winners judge: News Associates
---
Billy Dowling-Reid Award for Outstanding Commitment
Sponsored by…

Talia Andrea, STRAND Magazine
Freya Shaw, Epigram
Rowan Humphreys, Epigram
Shikhar Talwar, The Mancunion
Lucy Jackson, The Student
Joe Rossiter and Nicole Wu, Palatinate
Lucy Acheson, BathTime Magazine
Joshua Hughes, Exeposé
Nandini Agarwal, The Cheese Grater
Reece Goodall, The Boar
Winners judge: Niamh Robinson, Apprentice at The Telegraph and last year's winner
---
Best Reporter 
Sponsored by…

Elizabeth McBride, Palatinate
Emily Doughty, Palatinate
Megan Ballantyne, Exeposé
Kimberley Mannion, The Glasgow Guardian
Alanah Hammond, Nouse
Luke Chafer, The Glasgow Guardian
Vanessa Huang, The Beaver
Liberty Phelan, The Student
Lara Hassan, The River
Kit Sinclair, Impact
Winners judge: Aletha Adu, Political Correspondent at The Guardian
---
Best News Story
Sponsored by…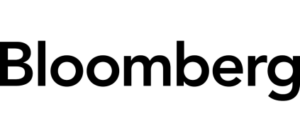 Stirling University 'at fault as international student is left without visa – Andrew Robson, Brig Newspaper
Overworked and unpaid: how Durham treats its Postgraduate Researchers – Waseem Mohamed, Palatinate
Vulnerable LU student left begging for financial aid after alleged 'missold' scholarship and hardship fund rejection – Tabitha Lambie, SCAN
Over 1,264 cases of asbestos found in college accommodation buildings – Emily Doughty and Nicole Wu, Palatinate
Chun buckets everywhere: how initiation ceremonies ruin the fresher experience – Neil Majithia and Elettra Plati, The Cheese Grater
Edinburgh students 'living on couches' unable to rent flats as freshers week looms – Liberty Phelan, The Student
Students feel forced to sign for housing as anger towards University grows – Emily Doughty, Daniel Hodgson and Holly Barry, Palatinate
Casualisation of staff contracts on the rise at UofG – Kimberley Mannion, The Glasgow Guardian
LSE and British Petroleum locked into permanent relationship

 

– Vanessa Huang, The Beaver
Expenses scheme exploited by UofG staff – Luke Chafer, The Glasgow Guardian
Winners judge: Jack Elsom, Political Correspondent at The Sun
---
Best Specialist Publication
The Economic Tribune
The Lemon Press
POLITY
La Civetta
The Isis
Women's Wrongs
The Creative Writing Society Compendium
Winners judge: Caitlin Doherty, Reporter at PoliticsHome
---
Best Overall Digital Media
Sponsored by…

The Beaver
Nouse
Forge Press
Roar News
Empoword Journalism
The Glasgow Guardian
Palatinate
The Mancunion
The Saint
The Student
Winners judge: News Associates
---
Best Newcomer Publication
Sponsored by…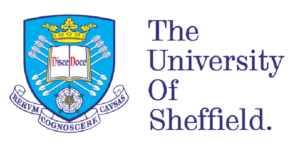 ScienceMind
Viva Voce
The Aberdeen University Creative Writing Society Compendium
Solipse Magazine
Leicester Student Magazine
Winners judge: Dan Falvey, Head of Digital News at GB News
---
Best Website
Sponsored by…

Epigram
The Gaudie
The Saint
POLITY
Exeposé
Impact Magazine
Brig Newspaper
The Mancunion
Roar News
Winners judge: Harry Slater, Digital Director at Dazed Media
---
Best Science Publication or Section
Sponsored by…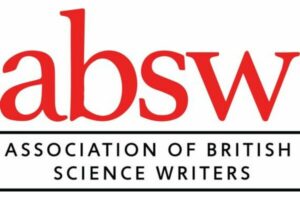 The Mancunion
ScienceMind
I, Science
Epigram
Concrete
Glasgow University Magazine
The Boar
Redbrick
Nouse
Winners judges: Katrina Wesencraft, Freelance Science Writer and Content Creator, Gabriela De Sousa, Science Communications Officer at Worldwide Cancer Research, and Kristin Leslie, Epidemiologist at Public Health Scotland
---
Best Science or Tech Piece
Sponsored by…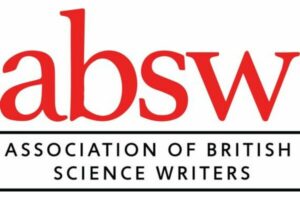 Citizen scientists: how a high school student broken new biological ground – Emma Hattersley, The Mancunion
Does AI influencer Sereh Reikka feel emotions? – Leah Renz, Redbrick
Magic mushrooms as medicine: psychedelic therapy could hold key to curing depression – George Barsted, Concrete
From Port Harcourt to the port city of Bristol: in conversation with Hilary Frank-Ito – Milan Perera, Epigram
The infuriating cost of entry to the boy's club – Sytske Lib, Glasgow University Magazine
Tackling LGBT+ inequalities in STEM: The Boar interviews Warwick PLAN – Ben Keedwell, The Boar
How would you go about destroying the asbestos in Derwent? – Emily Sinclair, York Vision
World Cancer Day: patient focussed treatment in Manchester – Freya Anderson, The Mancunion
Gino D'Acampo: 'NFTs are the future of gaming' – Will Brown, Palatinate
Durham research: optimising public health messaging – Waseem Mohamed, Palatinate
Winners judges: Katrina Wesencraft, Freelance Science Writer and Content Creator, Gabriela De Sousa, Science Communications Officer at Worldwide Cancer Research, and Kristin Leslie, Epidemiologist at Public Health Scotland
---
Best Sports Section
Epigram
SCAN
Exeposé
The Boar
Brig Newspaper
Platform Magazine
Impact Magazine
The Mancunion
Palatinate
Winners judge: Chris Stevenson, Premium Editor at The Independent
---
Best Sports Reporter
Oliver Jervis, Palatinate
Claire Thomson, The Glasgow Guardian
Jake Rodrigues, The Boar
Maddie Parker, Palatinate
Sanjay Suri, Palatinate
Lauren McCann, The Scoop
Joshua Highes, Exeposé
Andrew Robson, Brig Newspaper
Winner judge: Owen Gibson, Deputy Editor at The Guardian
---
Best Comment Piece
Sponsored by…

Stirling's city centre waste collection needs a rethink – Isla Glen, Brig Newspaper
Confessions of international UCU picket-line crossers – Shikhar Talwar, The Mancunion
Are ball prices creating a two-tier system for students? – Waseem Mohamed, Palatinate
Are students divided at the University of Glasgow? – Tom Gilbert, The Glasgow Guardian
Why we all feel so lonely at One Elmwood – David Williamson, The Scoop
Those who receive first-class honours degrees should save the bragging for their LinkedIn posts – not their graduation ceremonies – Kate Henshaw, Trinity News
Navigating university hook-up culture as a survivor of sexual assault – Sahana Rudra, The Beaver
Why I stayed: beginning to love Cork – Claire Watson, University Express
Let's push for gender equality in commemoration on Trinity's campus – Ella Sloane, Trinity News
Your friendships (probably) won't last

 

– Natalie Olofsson, The Saint
Winners judge: Alex Massie, Columnist at The Times and Sunday Times and Scotland Editor at The Spectator
---
Best Interview
Sponsored by…

Parents open parliamentary petition for 'Harry's Law' following death of Exeter student – Joshua Hughes, Megan Ballantyne and Amy Rushton, Exeposé
Broken Vaginas Belfast: the new student-led campaign calling for endometriosis care – Flávia Gouveia, The Scoop
Joe Cracknell: 'You're thinking what next, what next?' Middlesex wicketkeeper on Durham University and professional cricket – Sanjay Suri, Palatinate
Nouse talks to Ukrainian society president Vitalina Schevchenko, a year on from Russia's invasion of Ukraine – Alanah Hammond, Nouse
'It really felt like war': Professor Van-Tam shares his pandemic experience – Lucinda Dodd, Impact
'What they're doing at the moment isn't enough. People will just continue to die': in conversation with Bob and Maggie Abrahart – James Dowden, Epigram
The hidden history of Scotland's pottery: 'Nearly 250 years – why didn't we know about it?' – Kate Connor, Strathclyde Telegraph
'There's no chance of being able to see my family again if this regime continues': the haunting experience of an Iranian woman living in Sheffield – Erin Mansell, Forge Press
In conversation with Wildcat's Harry Turner – Emma Tegg, I,Science
Mysteries of life, on earth and above – Charles Gorrivan, The Saint
Winner judge: John Pienaar, Drive Presenter at Times Radio
---
Best Feature
Sponsored by…

Bereaved parents on the urgent need for the legal reform to the higher education sector – Niamh Flanagan, The Glasgow Guardian
Not really for the quitting: the darker side of vaping – Henry Gee, Nouse
Globetrotting during a global crisis – Ellen Kenny, Trinity News
How LSE failed a survivor of sexual assault – Lily Shield-Polyzoides, The Beaver
The Beaver investigates: how LSE students cheat their way into internships – Amadea Hofmann, The Beaver
'Please don't billed, because there's nobody out there to help me': stories of students training in the NHS – Liberty Phelan, The Student
'I felt really isolated': the unique hardships of student parents – George Devo, Forge Press
The lad: the face of gender-related violence – Claire Watson, The University Express
Freshers targeted by dodgy promotion tactics – Lucinda Dodd, Impact Magazine
Taking drugs to get high (grades) – Sophia Brousset, The Saint
Winners judge: Anoosh Chakelian, Britain Editor at The New Statesman
---
Best Lifestyle Piece
Antidepressants and me – Becca Luke, The Glasgow Guardian
It's out with the Vogue and in with the views – Eve Dickson, Glasgow University Magazine
The lipstick effect: why we'll buy a new lily but not turn the heating on – Kathleen Lodge, Glasgow University Magazine
Demystifying PMDD – Ella Sloane, Trinity News
The problem with heroin chic – Izzie Naish, LSU Label
The streetfoodification of Glasgow – Rothery Sullivan, The Glasgow Guardian
Dishing the dirt on the 'clean girl' aesthetic – Hannah Bentley, Impact Magazine
My ovaries and I – Ria Walls, Trinity News
Looking beyond our subconscious bias: living with Cerebral Palsy – Meg Howe, The Courier
When food makes a difference: Food Not Bombs Aberdeen – Rory Buccheri, The Gaudie
Winners judge: Phoebe Tonks, Lifestyle Writer at OK! Magazine
---
Best Political Piece
The full story of education secretary Nadhim Zahawi's visit to Warwick, one month on – Ben Morley and Cameron Roberts, The Boar
University chancellor in gender recognition reform comment controversy – Ali Rees, Brig Newspaper
Students join with trade unions in solidarity protest – William Dashe, The Saint
Party politics on the ground: a local perspective – Max Abdulgani, Nouse
China's 'A4 revolution' spreads to London and the world – The Beaver Newsroom, The Beaver
Inside the Orange Order: an interview with a former lodge leader – Luke Chafer, The Glasgow Guardian
Demystifying direct action: in conversation with Just Stop Oil – Niamh Flanagan, The Glasgow Guardian
The Good Friday Agreement at 25 – where do tomorrow's leaders think we go from here? – Claire Dickson, The Scoop
In conservation with: Matt Forde – Jeevan Farthing, The Glasgow Guardian
Winners judge: Henry Zeffman, Associate Political Editor at The Times
---
Best Arts and Culture Piece
'There is no space for them to work': Belfast desperately lacks accessible spaces for artists – Abby Davidson, The Scoop
Dance review: Black Ballet – Youssra Al Hajji, Redbrick
Lizzie Esau: musician first, student second – the architect who builds a different kind of bridge – Sophie McNally, The Courier
Reading my mother back: a memoir in childhood animal stories – Ava Bratejka Lindberg, The Gaudie
Will silence hit the north? Night and Day Cafe and The Leadmill facing closure – Jacob Broughton-Glerup, The Mancunion
Irish dancing: the triquetra of sport, art, and Irish culture – Fern Kelly-Landry, Trinity News
Glasgow's social gig for young people – Olivia Marrin's, The Glasgow Guardian
The art of war photography with David Pratt – Kimberley Mannion, The Glasgow Guardian
Andar review: the best, and most leftist, Star Wars show yet
The Kelvin Ensemble's Voyages of the Sea – Jeevan Farthing, The Glasgow Guardian
Winners judge: Meera Navlakha, Culture Reporter at Mashable
---
Best Creative Piece
The definitive Christmas dinner ranking list – Danny Munro, The Strathclyde Telegraph
What the f*** is going on?: a comprehensive guide to British politics – Isabel Loubser and Amelia Perry, The Saint
Naked yoga: a belligerent ode to the pussy – Mathilde Turner, The Cheese Grater
University distributes green tinted glasses for Go Green Week – Megan Ballantyne, Exeposé
Conservative calamari: the Tories take Squid Game – Alex Foster, The Oxford Student
Questions on the walk home – Rosie Willoughby, The Stag
A flower suitcase – Chloe Richardson, Brig Newspaper
Frieze of Life – Longyin Li, Palatinate
Stay in schools, kids – don't become a twentysomething – Steven Balac, The Beaver
Winners judge: Punteha van Terheyden, Freelance Journalist, Editor and Ghostwriter specialising in true-life, and Founder of ethical journalism platform Lacuna Voices
---
Best Project or Initiative
Sponsored by…

Student papers for Harry's Law – Megan Ballantyne and Joshua Hughes, Exeposé
The Beaver Breakdown – Lily Whittle and Dillon Loh, The Beaver
Modern slavery in Bristol – Epigram
Live coverage of political events – POLITY
#ProjectWinter – Impact Magazine and Platform Magazine
MEDIAXMUSIC – Inside The Box
The Plate X Playlist – The Croft food team and Epigram music team
The Courier 1438 (Sex) – The Courier
STRAND Magazine Live Music Showcases – Talia Andrea, STRAND Magazine
Working at LSE – Alan Nemirovski, Amadea Hofmann and William Goltz, The Beaver
Winners judge: Basia Cummings, Editor and Partner at Tortoise Studios
---
Best Newcomer Award (Rising Star)
Sponsored by…

Sumayyah Khalid, The Mancunion
Emma Darlington, Concrete
Emily Dalton, The Kingston Courier
Grace Humphreys, The Mancunion
Flávia Gouveia, The Scoop
Ruby Topalian, Trinity News
Luke Hewitt, The Mancunion
Ione Gildroy, The Student
Nicole Quy, The Croft Magazine
Winners judge: Jasmine Cameron-Chileshe, Political Correspondent at The Financial Times
---
Best Newspaper Design
SCAN
The Saint
York Vision
The Beaver
The Courier
Brig Newspaper
Palatinate
Roar News
The Boar
The Mancunion
Winners judge: Graham Pratt, Designer at the Daily Express and Sunday Express and former Production Trainer at PA Training
---
Best Magazine Design
RAZZ Magazine
I, Science
Impact Magazine
The Economic Tribune
Glasgow University Magazine
La Civetta
QMunicate Magazine
Winners judge: Alice Pomfret, Founder at Akin Magazine
---
Best Student Photographer
Elizabeth Grace, Roar News
Kieran Moore, Exeposé
Joey Monday, Falmouth Anchor
Max Harries, The Mic Magazine
Lisa Hamilton, Student Independent News
Simi Borovska, Brig Newspaper
Shikhar Talwar, The Mancunion
Reagan Yip, Platform Magazine
Ainy Shiyam, InQuire Media
Winners judge: Jeff Mitchell, Photographer at Getty
---