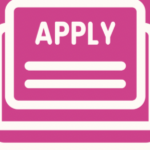 What makes a good postgraduate journalism application?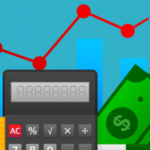 Well paid jobs in financial journalism on the rise
We've taken a bit of a sabbatical over here at Splash Sunday HQ (after communications officer Jess began her NCTJ and realised how time consuming Teeline is… FYI)
But we haven't forgotten you, and we've been collating the very best of student media while we've been away. We hope you enjoy reading what we've found.
And as always, send questions, comments and submissions to communications@spajournalism.com.
Complaints can go via Dan – chair@spajournalism.com.
– Jess
As a journalist you should never take things at face value. You should constantly be prodding and probing to check that what you have been told is the truth, and the whole truth.
Prod is exactly what Owain Evans has done here and his hard work has proven worth it. A nice scoop!
– Dan
"Epigram
 has learned that Bristol University may lose out on millions of pounds as numerous alumni revoke donations in their wills."
Great investigation from the team at Epigram. A really interesting story that will have wide reach implications
– Megan
"The students' union have apologised for not acknowledging Holocaust Memorial Day following students' criticism."
A well-written news piece from Concrete about a campus controversy surrounding, what else, their SU.
– Jess
"Royal Holloway Principal, Professor Layzell has claimed the university has a "transparent and fair pay system" despite having the seventh worst gender pay gap in the country at professorial level."
Royal Holloway's Orbital Magazine dug a superb story about sexism allegations towards their principal, and followed it up with some top class reporting from all involved.
– Conor
Reporting on student elections is a really important aspect of a university newspaper. It's relevant to students and can lead to some great stories.
However, conventionally the wider student population aren't so interested in SU politics. The fact so many are engage in this year's elections at York is big news, it's great to see the Yorker covering the issue.
– Dan
"How are we to regard or define our online presence? Can we hold someone accountable for something they say online? The internet immortalises every selfie, every post and every dumb thing you said when you were 15."
A great and thought-provoking feature from The Boar about the prevalence of social media in all our lives.
– Jess
This piece may not be the most in-depth example of rugby analysis ever written – but that's exactly what makes it so good.
And for a non-sportsball fan like me, it assumed just the right level of prior knowledge (none) to allow me to blag my way through at least one or two Six Nations related conversations…
– Jess
I enjoyed this interview from The Mancunion. It's interesting, you can clearly see the relevance of the article to the student audience and it's not written in a Q&A format.
What more could you want from an interview?
– James