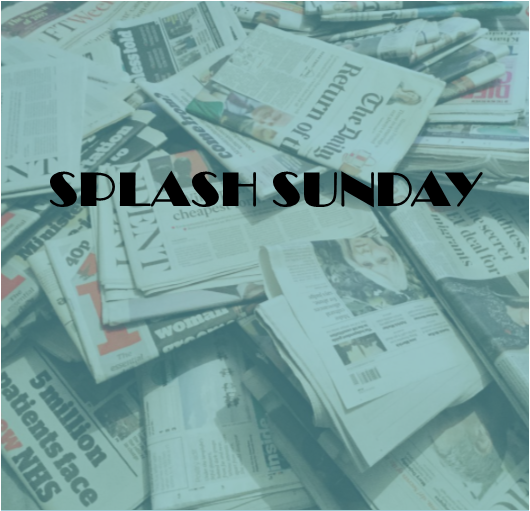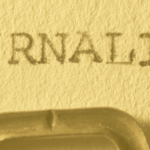 What makes modern journalism training?
Well paid jobs in financial journalism on the rise
Well paid jobs in traditional journalism are ferociously competitive and hard to get, but there has been an explosion in demand in recent years for graduates with financial journalism training, and lucrative opportunities are on the increase.
With financial services and The City of London playing such a crucial role in the health of the UK economy, and Brexit dominating the headlines, there has never been a better time to train as a financial journalist – yet few students considering a postgraduate programme in journalism are choosing to specialise in business.
Starting salaries for business reporters are typically slightly higher  – circa £25,000 a year – than traditional news media graduate schemes, and opportunities for progression are greater. Many graduates working as business and financial reporters also say the working hours are less (a standard day is more common, with weekends off), and the opportunities for international travel are far greater.
Skillset and Job opportunities
Hundreds of thousands of people in the UK suffered significant losses to their pension funds and savings as a result of global financial crisis in the late 2000s, and many people are now much more cautious about trusting banks or other financial institutions with their money.
The economic recovery in the global economy in the last five years has coincided with a renewed interest in honest, impartial, accountable journalism that is able to report on how governments are making macroeconomic decisions, as well as being able to advise audiences on the state of their pension funds, how to invest for the future, and how companies are performing.
Consumers, as well as traders, want the latest independently verified news about important issues that can move markets, and influence their investment decisions. Consumers also want news that is explained to them clearly – there is  perception among the public that the world of business and finance is very complicated, that that is fueled by the often complicated jargon terms used by those working in the industry.
All of that has driven a demand for more financial reporting, new specialist magazines and online news sites. There is a strong demand right across the news media for graduates who have experience reporting on finance, who have a good command of economics, and who are well trained as reporters.
Large employers such as Bloomberg, specialist media like the FT and the Economist, national newspapers and broadcasters, and specialist trade publishers, so-called 'B2B' business to business publications, as well as 'B2C' or business to consumer publications, are all offering opportunities for graduates.
Typically, graduate business and finance reporters will get to cover tech stories such as Apple's IPhone sales and new products, takeovers, mergers and acquisitions of big companies, and how the UK pound is trading versus the Euro or the dollar.
Other reporters might work on specific sectors such as aviation, or covering a sector of the equities market like food and beverage companies, or commodities like grain prices. Specialist roles might include covering pensions, private equity, or debt.
How do I get a qualification as a financial journalist?
Most universities in the UK and internationally that offer MA Journalism programmes will have modules that will include reporting on business and finance. City, University of London, offers a bespoke MA Financial Journalism programme that specifically trains students to work in top tier media organisations as financial journalists. The programme is supported by the Marjorie Deane Foundation and offers four fully funded scholarships per year to applicants.
Students on the programme get to go on funded study trips to Brussels, New York and China as part of their studies.
Most applicants have no prior experience in either journalism or finance, but they may have some work experience and do have an interest in the sector.
Once on the programme students take the usual suite of news and broadcasting modules, and are trained in macro-economics, corporate reporting including using the Bloomberg terminal, data journalism, as well as being exposed to working business journalists via employability and networking nights, and visits to the Bank of England and Parliament.
So, if you think you have it in you to report live from Davos or be the next Richard Quest, now is the time to train. You'll never regret it.
Applications for the MA Financial Journalism programme at City, University of London are now open. For more information visit: https://www.city.ac.uk/courses/postgraduate/financial-journalism