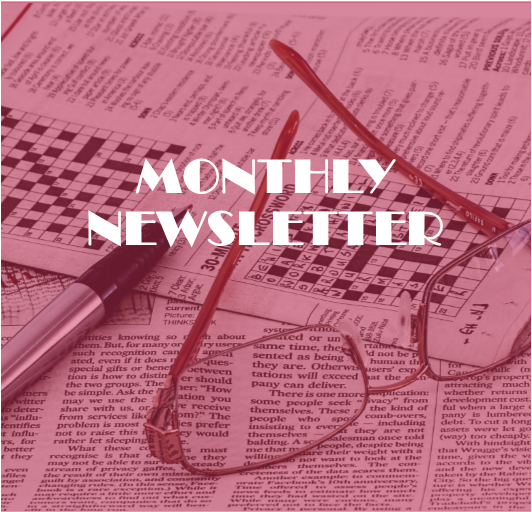 SPA Newsletter – November '17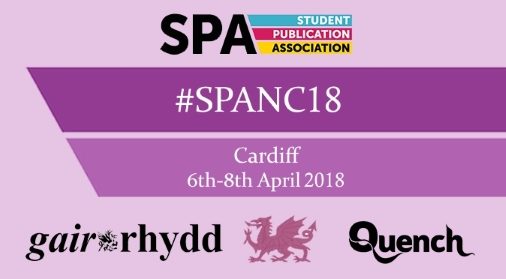 #SPANC18 to be held in Cardiff
2017
Ahh 2017. It's been a year to remember for many reasons, some happier than others. From Donald Trump's inauguration in January, to the release of the MP 'sleaze' spreadsheet in October, via the surprise UK general election in June, the nation's mood when it came to politics was summed up by Brenda from Bristol.
And things weren't much better when it came to arts, media and journalism, as revelations about sexual abuse, harassment and assault toppled industry heavyweights from Harvey Weinstein and Charlie Rose, to Kevin Spacey and Dustin Hoffman, and women – and men – spoke out via the #MeToo movement.
SPA
However, despite a year that's often been divisive, here at the SPA we're in total agreement about one thing: it really has been a fantastic year for student journalism. We've recommended a lot of great writing to our members over the last few months, and if amid the pressures of deadlines and essays, you didn't always get time to read them, then why not take a break over Christmas and catch up with some of the best?
All our Splash Sunday's are available to read on our website – and you never know what you might find to be inspired by. The idea for your next FOI, investigation, or front page could be waiting for you there…
Merry Christmas!
With all this in mind, we've put together a Splash Sunday that celebrates the best of student journalism over the past 12 months. Look out for our December newsletter at the end of the month, and our first Splash Sunday of 2018 in the new year.
And from all of us at the Student Publication Association, have a very merry Christmas and a happy New Year!
Jess, Dan, Megan, James & Conor
The SPA Best of 2017
The SPA's exec committee have put their heads together to come up with our list of highlights from the past year. A huge well done to everyone who's been featured – and to all of our members for making it so difficult to choose just a few pieces.
Pat yourselves on the back, pour a festive G&T, and have a very well deserved break (just don't forget about those back-to-campus editions in January!)
2017 will go down in history as the year that the Conservative Party lost their majority during the most important moment for the UK on the world stage for over 50 years.I loved seeing how our members covered the election. This supplement from Gair Rhydd will be one to treasure for years to come.
– Dan
This article stood out in my memory from the South regional awards, where it won Best Impact.It was a great example of how student journalism can influence the news agenda even at a national level, with the story being picked up by national news outlets.
– James
"Much like a celebrity's Instagram – this is merely an analogy, I am, in no way, comparing myself to a celebrity – the year abroad blog is a highlights reel."As someone who studied abroad I can't tell you how accurate this is! Treat the year abroad blog wisely…
– Megan
Students at the University of Sussex have been awarded £64,000 in compensation just four days after calling a rent strike.
Great piece of reporting from the Badger following on from the beginning of a rent strike.
– Conor
Thanks to the editors of The Boar, who sent in a fantastically curated series of pieces from the past year. Sadly we've only got space to link to a few, but I'd definitely encourage you to check out their website for more. Here's what they had to say:
"This writer approached us with a very personal topic and the article was executed brilliantly. Considering everything that's happened in the past twelve months, it's a must-read for 2017.
"This piece actually caused quite the controversy on Twitter! Multiple pro-cab/anti-Uber accounts got hold of the article and tore it to shreds, insulted our writer and worse. But that really speaks volumes about the impact that our articles can have.
"Have you read our interview with Shakira Martin back in September? We were one of the only student publications in the UK to talk to her at the Student Media Summit, and she gave us some great quotes."
Well done to everyone at The Boar on a great year!
– Jess
Not only does the cat pictured look like mine, but it's also some pretty good journalism too!This was six years in the making at the University of Bristol and its a stellar example of student journalism changing universities.
– Megan
I also wanted to highlight this piece by Cameron Broome at the Mancunion. He said: "I wanted to investigate what students thought of our VCs pay.
"By asking the university for comment, I learnt she had turned down a pay rise for the last two years – something which had not been reported before."

– Jess