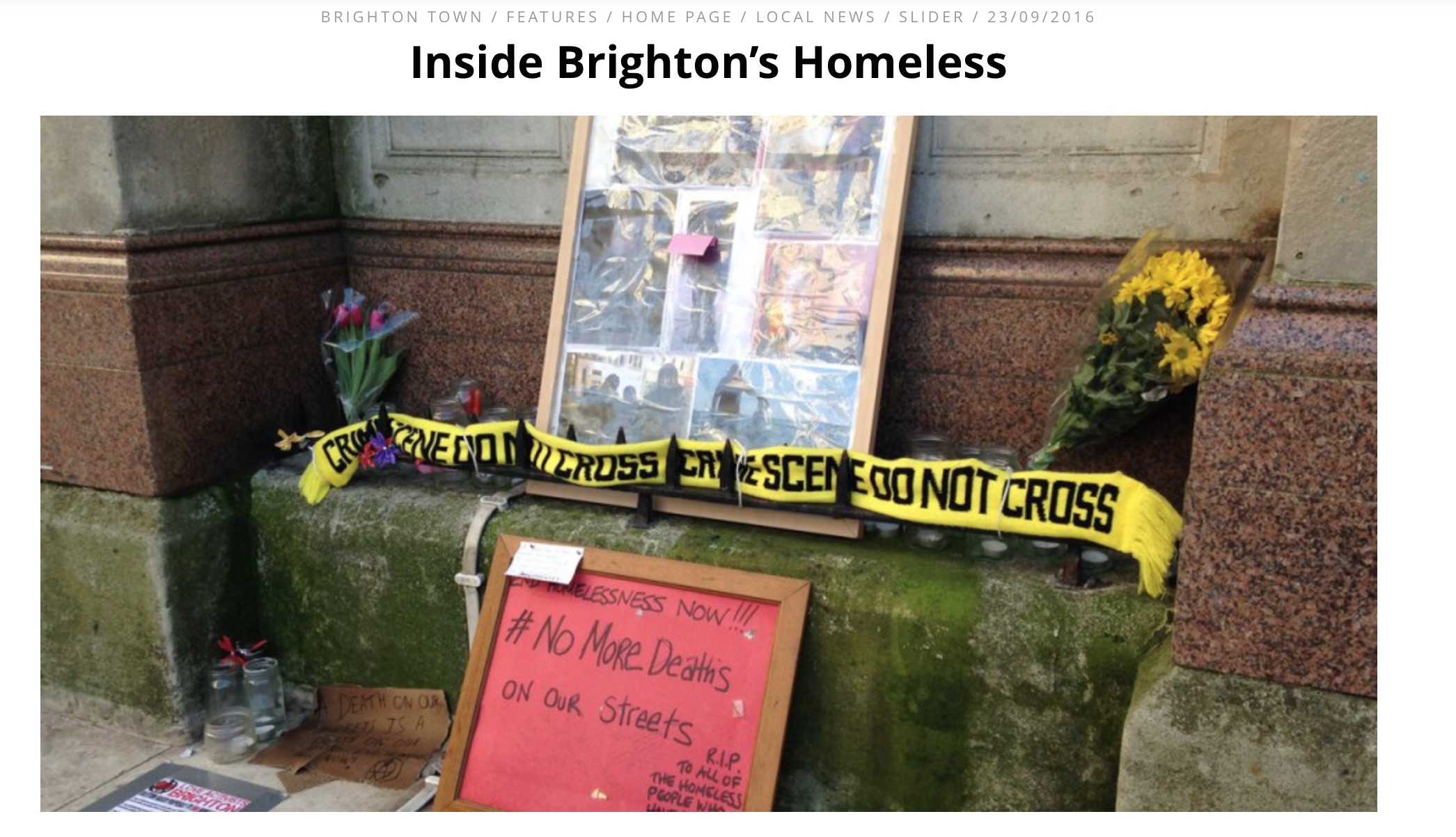 #FlashFriday: 23/09, Brexit, Corbyn and Homelessness

Splash Sunday 30/10: Fire in the forum, fire in the gallery!
Palatinate, University of Durham
Loved meeting @thejeremyvine. He was interviewed for upcoming launch of PalatinateTV & spoke at @durhamunion.Proud he's @palatinateuk alumni pic.twitter.com/uOjprXIivQ

— Palatinate (@PalatinateUK) October 23, 2016
Totally cool team from Durham student newspaper @PalatinateUK pic.twitter.com/CfyC2Ts1pH

— Jeremy Vine (@theJeremyVine) October 22, 2016
This is very exciting! Love to see people take on multimedia for their content! Looking forward to seeing the video and more from Palatinate TV!
---
Epigram, University of Bristol
It was love at first sight when @BristolUni students took in this lost Husky. We have pictures. Lots of pictures. https://t.co/9BGxKIpnOF pic.twitter.com/TOpSEdyd9a

— Epigram (@EpigramPaper) October 23, 2016
Quick tip: if you send me dogs, you're going in Splash Sunday/Flash Friday/Spread Saturday/Masthead Monday…. suggestions for the remaining three days in the comments please!
Also, quick note: LOVE the Epigram website. Their team are so on it!
---
Impact Magazine, University of Nottingham
IMPACT EXCLUSIVE: '7 Legless' group deny any attempt to recreate Alton Towers Smiler Crash https://t.co/AvquDsO1v1

— Impact News (@ImpactNottsNews) October 22, 2016
Really good interview by Impact with the group accused of mocking the Alton Towers crash victims. Great sourcing, great interviewing, great work!
---
Concrete, UEA
A union officer will submit a proposal threatening to encourage rent strikes amongst students: https://t.co/mRQ4RG0igv

— Concrete (@Concrete_UEA) October 11, 2016
Got shared to the Facebook group a week or so ago, but for those of you who didn't get chance to read it, this is well worth your time!
---
If you want to save me trawling through Tweetdeck for best part of an hour, you can always just send stuff to @SPAJournalism. Or just plonk it in the Facebook group.
'Til next time!