Your Chance to Host #SPANC16!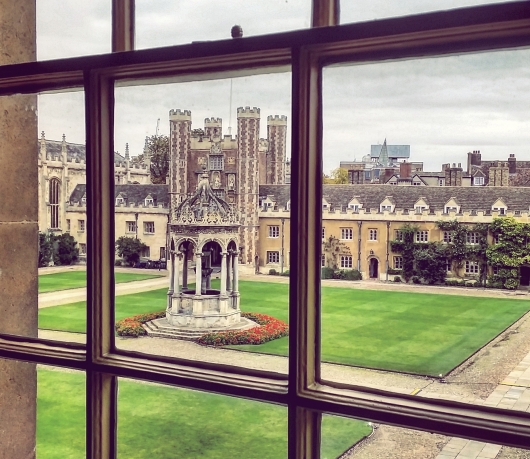 Flash Friday 23/10: Joshua Wong, talking heads and the humble FOI
Another week and the another round of front pages have landed in our postbox – here's our compilation of the very best.
Want your work featured here next week? All you have to do is send it in and we'll pick the best ones!
Vox Journal, University of York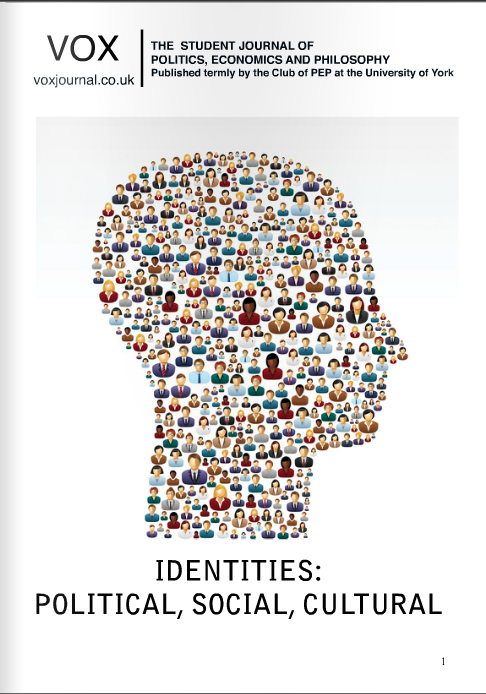 Published once a term by the Club of PEP at York, we love the simple, yet powerful design they've used on this term's cover.
They said:
In recent years, the emergence of social media has brought about a change in the public perception of identity. With such a powerful medium to project one's individual identity to the public, many can bring exposure to issues that are largely ignored by mainstream media and shine light on differing opinions. While this change has promoted unity and empathy in many aspects, it has also served to provide a platform for negative and often dangerous ideas to flourish. This VOX issue will focus on the question of modern identity and how political, social and cultural ideas may impact individual as well as collective identities.
Intrigued? Read the whole issue.
NSU/Media, Northumbria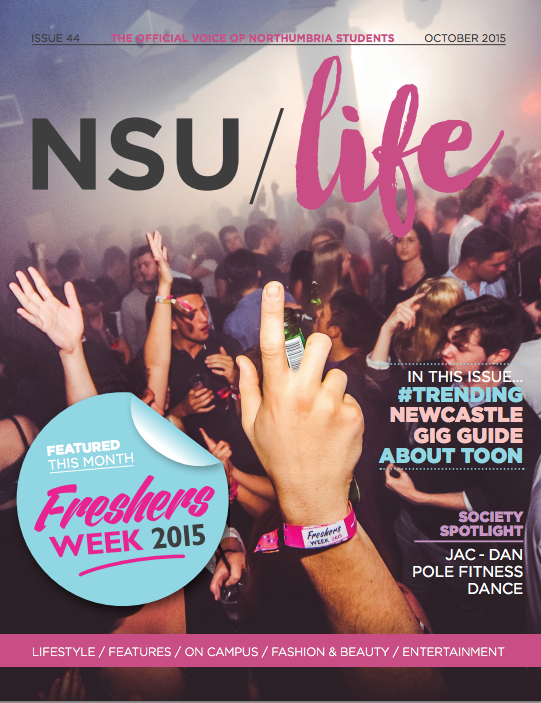 Everyone loves a redesign done well, and we're totally stoked to see how good NSU/Media's new magazine looks for freshers' week.
They said:
This cover is the launch of our first A4 sized magazine, we've had great feedback after a massive redesign from last year and have included new sections for the magazine.
Find out more of what they're up to on Twitter.
The QH, Westminster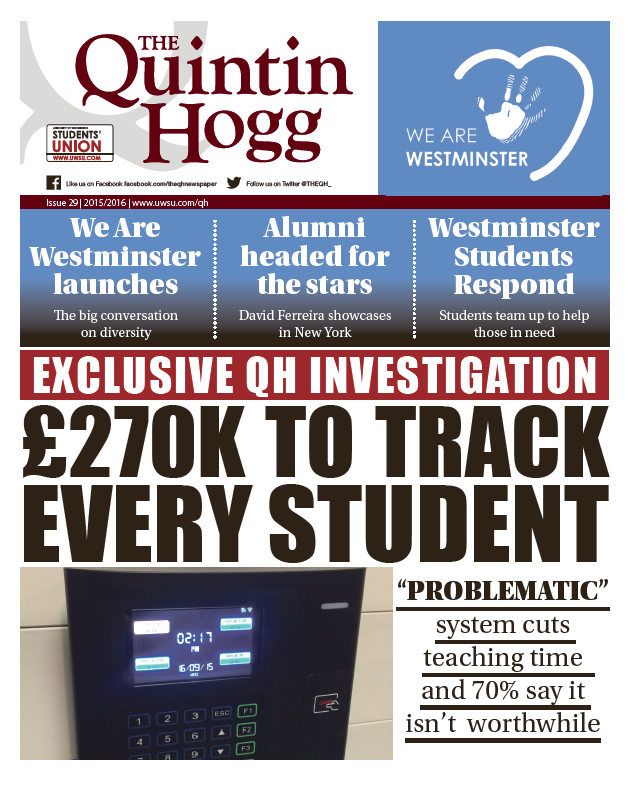 We love a good exclusive here at the SPA and this front page from the Quintin Hogg certainly delivers.
They said:
A QH investigation reveals a new 'student engagement system' cost over a quarter of a million pounds with 70% of students thinking it's not worthwhile. Elsewhere the Students Union unveils We Are Westminster, a big discussion on culture and diversity.
Go on, give 'em a cheeky follow. They're found @TheQH_.
Quench, Cardiff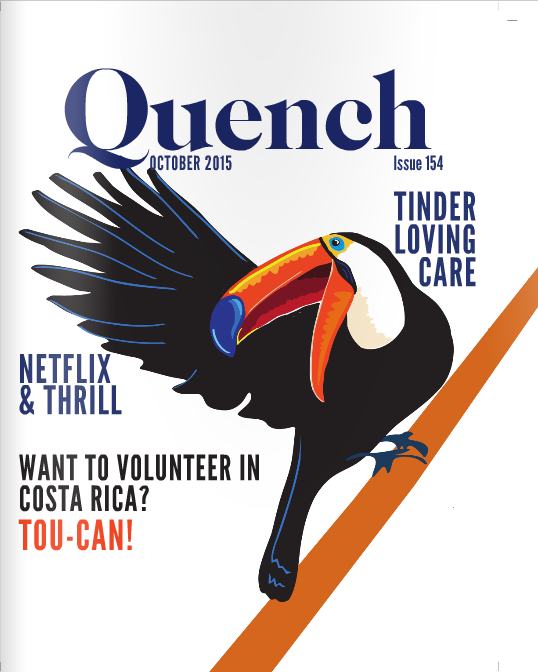 To be honest, any magazine that uses a pun on the front cover is a sure winner in our eyes.
They said:
In this particularly exotic edition, we get gap year envy, chart the rise of TV horror and ask whether Tinder really is the future of dating.
Want to read the rest of it? Of course Tou-Can!
The Falmouth Anchor, Falmouth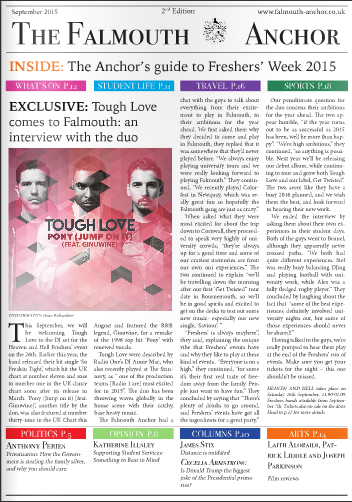 Okay, so this one is a slight #ThrowbackThursday, but how could we resist welcoming our newest members in style!
If you want to find out more about what's occurring in Falmouth, you can read the whole issue online.
Wessex Scene & The Edge, Southampton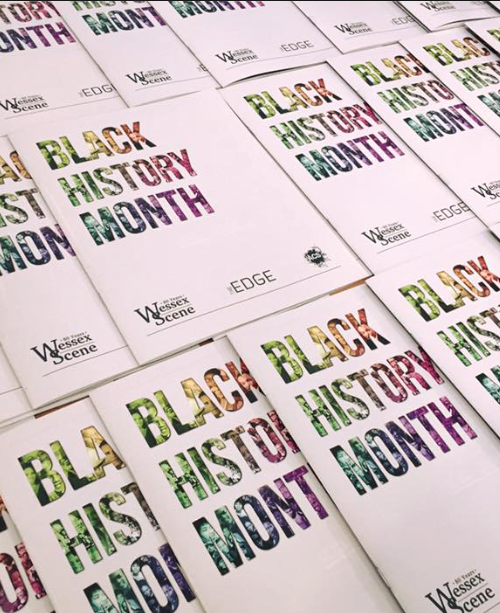 Alongside their first issues of the year, the teams at Wessex Scene and The Edge have teamed up with the African-Caribbean Society to produce a special Black History month issue.
The special 26 page magazine was produced during the summer months and all the articles in the paper will soon be published online too.
The Cambridge Student, Cambridge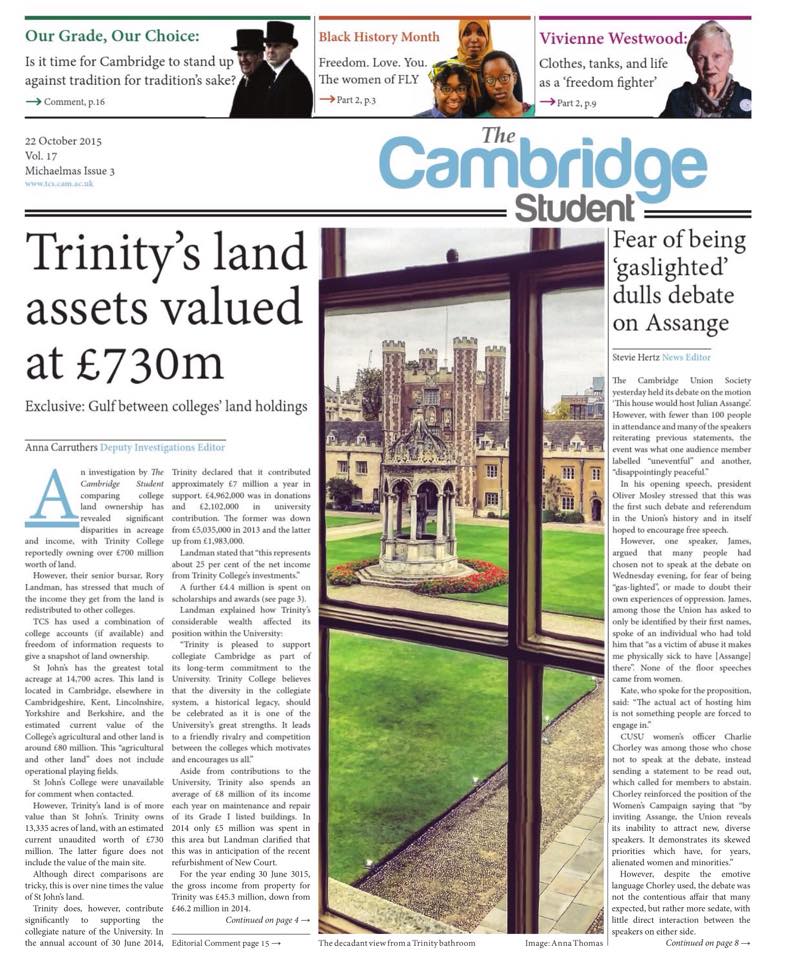 And finally, have you ever seen such a beautiful newspaper? And, with a cracking exclusive to boot! If you're in Cambridge, we'd recommend picking up a copy pronto.