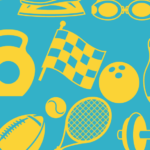 How to write sport stories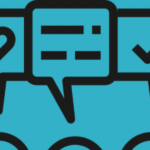 How to pitch and write an opinion piece
How to write lifestyle articles
A fruitful lifestyle section of any newspaper or magazine is replete with a multitude of articles covering food, reviews, places to visit, fashion, vacation destinations and life advice. Tacitly respite from a publication's more demanding content, lifestyle articles should be a pleasure to read and a pleasure to write. The following guide focusses extensively on food writing and life advice, but principles contained within can generally be applied to any other lifestyle topic. As with any other section of a newspaper or magazine, the general rules are applied to lifestyle writing.
One perk of writing for a lifestyle section are the opportunities to financially and/or materially benefit from the articles you write. You may be contacted by a local café who wishes to give you a full three-course meal in exchange for a glowing review of their establishment, an artisan willing to gift a work of art for coverage declaring that what they make is the new 'must have' for the upcoming season, or a practitioner that's willing to give you how their services changed your life. You will have to use your own judgement about whether you wish to accept these offers. However, they should be treated a incredibly rare offers and not the goal when you conduct enquiries for your articles.
Food
Writing articles related to food concerns two topics; recipes and reviews of dining establishments.
Recipes are to showcase the dishes whose preparation you are detailing. The most important point before beginning to write is to actually read and perform the recipe yourself. This equips you with the experience to reveal points of interest, tips and advice that you will inevitably find that the recipe's original author has failed to cover. An example would be that sea salt flakes are a fine substitute for fleur-des-sel for a salted caramel sauce, but you would not have known that if you failed to execute the recipe yourself, as it only listed the latter. This avoids any readers contacting the publication to complain that the recipe you told them has worked has failed multiple times.
The easiest way to create an engaging recipe article is to avoid a presentation reminiscent of robotic demands. Feel at ease to elaborate on the appearance of the ingredients, bringing them to life with descriptions rich in metaphor and simile. You can also preface the recipe with a paragraph or two of the origin of the recipe itself or a key ingredient, in addition to an explanation as to why you believe this recipe is particularly relevant to your time of writing, the easiest way of doing so is to mention a traditional holiday during which the dish is commonly served or the arrival of a new season which ushers in a key ingredient.
A good thing to consider is the readership you write for, considering the suitability of the recipe to their tastes and the realistic potential of them adding it to their culinary repertoire. The likelihood of students making a toasted-almond praline ice cream is very low but will be readily accepted by a more up-market audience.
Dining Establishment Reviews
A more common food entry to a lifestyle section is a comprehensive review of a place at which the author has eaten a meal and/or enjoyed a several alcoholic drinks at.
Regardless if it's a food stall, café, bar or restaurant, begin the review with a physical description of the establishment's itself. Set the scene and recount your first impressions of entering, giving lavish descriptions of the building façade, interior décor, eye-catching set-pieces as well as paying attention to the atmosphere. Remember that food is only half of a dining out experience and overly loud or crowded spaces can hamper that you may wish to warn readers of.
Regarding the look of the served dishes, photographs are recommended. The aesthetics of a dish are very important in our social media age and are more often intently designed to be 'instagrammable' by the chef. Be sure to try and get the most accurate filter to capture the appearance of the food as close as it appears to the naked eye. Cameras may capture an image with considerably washed-out colours, so the use of a subtle filter to restore their appetising the brilliance is recommended. However, photographs are not necessary. You may not be in possession of a high-quality camera, be dining in low, intimate lighting or be in an establishment where photographs are forbidden to maintain guest privacy. Therefore, a thorough, vogue description of the dishes festooned with stylistic imagery will serve as a perfect substitute.
Reviews are to showcase an establishment to a publication's readership and to give an idea to the establishment themselves on their performance. Critique lightly, be reasonable and never fabricate anything about the experience as this is concerning someone's livelihood which is simultaneously supporting the employment of others. For example, mentioning that the food was like ambrosia but that it was unexpected as the edible pleasures were ordered from a paper menu. This gently suggests to that the venue should replace paper menus, the hallmark of cost-cutting measures by a struggling business, with a more luxurious menu presentation. Ultimately, if you were to shy away from sending your review to the establishment on question, you need to rework the review.
Finally, it is very popular to rank anything being reviewed with a number. This is a quick option that saves on the time of the writer and allows the reader to make their own judgements within a fraction of a second. Yet, I believe that this ranking system fails to deliver the appropriate nuance and that a brief paragraph prefacing giving your holistic opinion of the venue can be viewed a more considerate, in depth abstract of the overall affair.
Life Advice
Advice typical of a lifestyle section of a publication can range from romance, to finances, to wellness, to dieting and to every other factor of life, but the rules behind supplying advice remain the same across all subjects.
You should only supply advice that has come from a place of experience. Do not attempt to theorize your reaction to hypothetical scenarios, as your perception of how you think would act may be very different from reality. This is to avoid giving out unrealistic advice or advice that fails to deal with a person's problem.