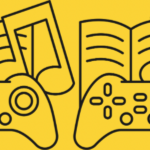 How to write an entertainment review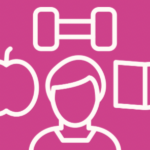 How to write lifestyle articles
How to wrote sport stories
Writing for sport might seem a bit narrow to the average writer.
Some people think that us sports writers somewhat rely on the same things. It's all just reviewing sports matches, posing questions about athletes and ranting about what our favourite teams are doing wrong (which as an Everton fan I know all too well). 
However, sport is so much more than that. It's a huge part of British culture. Any major category of writing can be associated with the sporting world. It's an economic powerhouse. You could talk about some of the biggest sports fashion faux pas (which believe me, there are a lot of). We've got Marcus Rashford making huge waves in the world of politics. We've had football songs make it to No.1 music lists around the world, no more recent than 2018 when "3 Lions On A Shirt" was in everyone's head.

As a Head of Sport at Newcastle University's paper I'm passionate about the world of sport writing. I want to show you how something that you might view as a niche can actually give way to some of the most impactful journalism you'll ever produce.
What kind of articles can one write for sport?

Debate/Opinion 
These definitely give way to some of the more hard hitting and impactful pieces I've had the pleasure of reading over the last 3 years. If you think you've got a hugely unpopular opinion you'd like to share, or if you want to stir the pot with a difficult question, these are the ones for you.

They're often more personal, rather biased, and give way for some great persuasive writing. It's important to back up the majority of your claims with some form of evidence. Stats and figures are always a good way to persuade readers!

When trying to formulate a potential article, I like to think of some of the queries that come to mind when watching sport. For example, when we see the 100th VAR blunder while watching football, we have to question whether it's killing the sport we all know and love.

And if you're not keen on sports, these are the best ways to branch out into sports writing. Considering why you don't like sports and the things that make it so is, in itself, a pretty interesting article topic!

Match Reviews
These are perhaps one of the greatest ways to develop your skills as a sports journalist. If you're at University, chances are at some level you have sports teams that play on a regular basis. It's critical that you gain a great relationship with these clubs, and more often than not, just as you might want to go out to watch them, they'd love to have their games reviewed in a print newspaper.

Sure, the quality is hardly that of what you might see on TV, but grass-roots and local sports are some of the grittiest competitions that you'll get to see with your very own eyes. You can discuss the atmosphere of the game, as well as giving your readers a run down of the events as they come through. Consider some of the stand out moments of the game.

And be sure to take lots of photos. Not only is this a great way to expand your CV from journalist to photographer, and I'm sure the team would love to see your fantastic photos, but they'll also provide your readers with a key insight to the visual aspects of the games. Very important in helping form as clear a review as possible. 
However, if you're lucky, you may be able to interview some sporting legends…

Interviews
Interviews are the bread and butter of world sports journalism. Every sports media outlet you see is built on the basis of interviews. Whether this is Gary Neville and Jamie Carragher on Sky Sports, Gary Lineker over at BT, or the BBC hosting Match Of The Day every single week, interviews are not only guaranteed, but they're the fabric that holds the show together.

So, if you're given the chance to speak to a sporting star, there are a few key things to consider.

Be sure to do your research. The worst thing an interviewee could consider is that you don't know what you're talking about. Be sure to stay calm, clear, and truly LISTEN to their response. Perhaps most importantly, think of questions which will spark engaging and reader-friendly answers. Don't just stick to the game, consider how the future will be impacted by it.

Tips for sports writing
Read as many articles as you can. This is a great tip for any budding new journalists. The best way to improve your own writing is to see what other people are doing, to learn of their methods and hopefully be inspired in your own work.

Don't be afraid to think outside the box. After a big football game there's going to be hundreds of articles talking about it, but maybe there's a certain angle you could discuss which others might not think of. Think of the headline you'd see scrolling through your Twitter feed and think: "I want to read that!"

Try not to generalise too much. This might seem like some anti-advice, as obviously the broader you are in your writing the more readers you're reaching. However, if there are a select few sports that you're a massive fan of, and want to write content on, then reach for the stars. Sometimes finding your niche can give way to exciting experiences in the world of sports journalism.

Talk to other sports journalists/enthusiasts you find online. Whether they're students, amateurs or industry titans, the community out there is extremely supportive. Make sure to market yourself openly as a fan of certain sports, and be sure to tweet regularly to keep your connections growing, as this will ensure you're engaging with interesting and up-to-date news to make your stories standout. 
Great student outlets with some stellar sports articles
I wouldn't be doing my job as Head of Sport at The Courier (Newcastle Universities newspaper), if I didn't give our section a shout-out. You can check us out here: http://www.thecourieronline.co.uk/category/sport/sport-features/Here are a few other Universities that offer some fantastic and engaging sport related content!

Forge Sport: http://forgetoday.com/sport/
The Mancunian: https://mancunion.com/category/sport/
The Gryphon: https://www.thegryphon.co.uk/category/sport/
SCAN: https://scan.lancastersu.co.uk/category/sport/
For those of you feeling unsure about sports writing…
First of all, congratulations on deciding that you want to give it a go! If you haven't before, I hope that this guide has exposed you to how broad the world of sport really is. It isn't as narrow as just talking about the footy, sport is a world-wide powerhouse and has it's ties in every major journalism category one could think of.

However, if you want to start writing but are unsure if it's up to scratch, which is a completely understandable feeling that every new writer gets, then my email is completely open. My email is a non-judgmental safe space where I can provide in-depth feedback on how to really hone in on your ability as a writer, and provide some great insights.