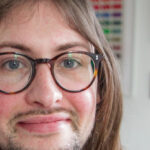 Meet our new trustee, Ollie Cole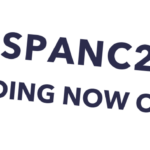 #SPANC24 bidding officially open!
Three reasons to study an MA in Broadcast Journalism at the University of Sheffield
A guest post from SPA partner, The University of Sheffield.
Ever wondered why the Department of Journalism Studies at the University of Sheffield is consistently ranked as one of the best journalism departments in the UK?
Well, we don't have the time - or the word count - to reel off all the details… so instead, here are three reasons you should consider studying an MA in Broadcast Journalism. 
1) You'll learn from the best and brightest. 
You'll have the best possible people on hand to see you through your studies. Our teaching staff are all former and current journalists, editors and PR experts, eager to share their knowledge and expertise to help prepare you for an exciting and competitive industry. We also have regular masterclasses and guest lectures hosted by industry professionals. Many of these regional and national broadcasters are our alumni - like Dan Walker, Martha Kelner and Ben Bason to name a few. 
Beyond our brilliant teaching, MA Broadcast Journalism is one of the select courses across the country to be accredited by the Broadcast Journalism Training Council (BJTC), which will place you head and shoulders above your peers. Thanks to our department's extensive historic links with the National Council for the Training of Journalists (NCTJ), you'll also have the chance to complete an NCTJ qualification alongside your studies, if you wish.
2) Our equipment is industry-standard.
The term 'industry-standard' is banded around a lot, so what makes us stand out? For one thing, we've recently moved to our new home in The Wave, the University's brand-new, purpose-built social sciences building. As well as being the University of Sheffield's most environmentally friendly building, it also has more radio and podcast studios, newsrooms and TV facilities than you can shake a TASCAM at. 
Our media store is home to a dedicated team of seasoned professionals available five days a week to support you in selecting the perfect kit for your assignments. With everything from DSLRs to Iphones available, you're also free to pick up anything you might need for freelance work, placements and personal projects. 
3) Our graduates step into exciting roles.
Our employability staff are famed for going above and beyond to see our students succeed. For MA Broadcast journalists, we have a huge range of hand-picked work placements that are mailed out every two weeks by our superstar employability team, as well as regular CV clinics and portfolio advice. Most of the opportunities we offer are earmarked for Sheffield Journos only - in other words, they're exclusive experiences you won't get anywhere else.
Thanks in part to our industry contacts, Isobel Fry, who graduated from the course just last year, has already secured herself regular freelance gigs with BBC Radio Manchester and Global Radio.
"Overall, the course was the best decision I ever made." She says.
"When walking into work placements and freelance work, I felt prepared and like I could confidently do everything that was asked of me. The news days also gave me the chance to build a great portfolio: having professionals from the industry come into our sessions was a great way to make contacts and learn from the best of the best. 
I got a lot of my freelance work opportunities by keeping in contact with them."
If you're an undergraduate who dreams of a career in Journalism, we hope this piece has piqued your interest. Luckily, there's still time to apply for September 2023 - and it's never too early to enquire for next September!
If you have any questions about our course, alumni or careers, drop us a line on journalism@sheffield.ac.uk or take a look at our website.