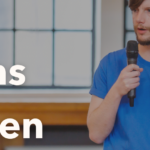 Time to vote in the SPA's trustee elections!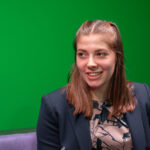 Three reasons to study an MA in Broadcast Journalism at the University of Sheffield
Congratulations to Ollie Cole, our new charity trustee!
Ollie currently produces Times Radio's flagship politics programme, and has been in radio & journalism for over a decade, starting on his local patch in west Wales in 2012. He's worked as a freelance journalist for the BBC, New UK, KM Media, Newsquest and The Stage, plus for photo agencies Alamy & Shutterstock. In his eyes "the best thing a new journo can do is be in the room, the best thing the SPA can do is make that room as big and as welcoming as possible".
On his new role as a trustee, Ollie said: "What a great honour to be voted in as an SPA trustee by members - thanks to those who gave their support. I can't wait to get stuck in, and look forward to helping the charity and it's student exec team to support and celebrate student publications across the country in the months and years ahead."