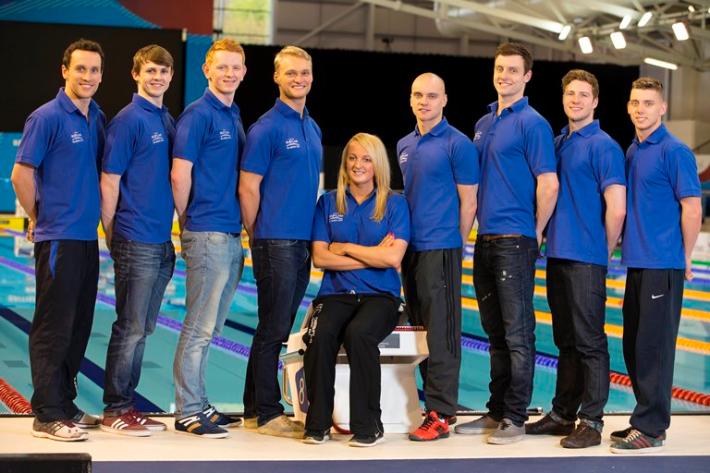 Flash Friday 31/07: Sporting success, love letters and journalistic ethics

National award for best FOI story announced
Breaking news is a much larger part of our industry now than it was a few years ago. Reporting a 'breaking' story – one that is only just beginning to manifest – can be tough for any journalist. The use of FOI (Freedom of Information) is another recent phenomenon that plays to our strengths, as one publication discovered this week.
Our members have shown in the last seven days that student publications can snap up a great story as quickly as a local or national newspaper can, often with a larger dose of editorial flexibility. Here's what we found out:
---
Headlines
By Natalie Tipping for InQuire
A FAMILY of migrants was found in the back of a lorry at the University of Kent's Canterbury campus last week, InQuire reported on 31 July.
The discovery of the family, who are said to have stowed away in the lorry, comes after weeks of traffic chaos at channel crossings in Kent during the Calais crisis.
John Gamblen, a decorator who works at the campus, said: "The mattresses turned up with a family on board, and what looked like very small kids."
A spokesman for Kent Police has said that the family are in the process of being sent to Home Office immigration enforcement.
---
By Charlie Spargo for Mancunion
Students from poorer households will suffer greater financial debt now maintenance grants have been scrapped, the Mancunion reported on 4 August.
The figures, taken from a report by IFS and the Sutton Trust, suggest the amount of debt students will be leaving university with could climb to £53,000 – a potential increase of £13,000 for those that currently qualify for the grant.
A report by the NUS revealed last week that more than a third of students that currently receive the grants would not be at university without them.
A statement by the University of Manchester Students' Union branded Osborne's decision "disgraceful," calling it a move that will "have a negative impact on our students who will now be burdened with more debt for even longer".

"This will work to further ensure that a university degree is something which can only be bought and accessed by those lucky enough to have the wealth to pay for it. As a Students' Union we will do our utmost to campaign against this travesty."
---
By Michael Oliver for Wessex Scene
A FORMER Vice-Chancellor of the University of Southampton carried a salary 7.5 times greater than the average yearly earnings of employees, a UCU (University College Union) report has found.
Don Nutbeam's basic income was £320,000 for the year 2013-14, an amount that ranks him 23rd in the UK. The average salary across the university came to £42,666.66.
The report, which is based on a Freedom of Information request sent on behalf of UCU to 155 Higher Education institutions in late 2014, requested salary details from senior staff. Seven of these did not respond – including Southampton.
A statement released when questioned by Wessex Scene on their choice to ignore the FOI request read:
"The University of Southampton provides publicly available information about the Vice-Chancellor's remuneration on our website. Figures are updated annually with further links to this institution's financial statements.

With reference to the specific reference to an FOI [Freedom of Infomation] request from UCU, information was prepared, but through a regrettable oversight was not communicated within the given timescale. This was addressed at a later date but that information was not included in the UCU report. Again, following on from the paragraph above, we would emphasise that the freely available information published on our website demonstrates a commitment to being open and transparent with regard to financial information relating to the position of Vice-Chancellor."
---
Newsbites
Digestible news, a nib at a time.
---
By Alex Hall for Nouse
YORK's University Challenge team secured their place in the second round of the BBC show after beating four-time champions Manchester 265-90.
Paxman quizzed York History student Barto Joly de Lotbiniere, Politics student David Landon Cole and Chemistry students Sam Smith and Joseph McLoughlin on warships, classical music and island nations.
Their impressive win can be watched here.
---
By Naomi Girdler for Plymouth Student
We loved Plymouth Student's feature on Port Eliot festival, a relatively unknown event hosted in the heart of Cornwall. Not only did they get front row seats, they also made us incredibly hungry with all their Instagram posts of the food they ate. Take a look!
---
By Emmi Bowles for Pluto
COLD TAP water should not be consumed in Preston until further notice after water company United Utilities issued a warning following a contamination incident at a treatment plant on 6 August.
The company are currently advising residents in parts of Lancashire, including Preston, to boil any water they use for drinking, food preparation or brushing their teeth as a precaution.
Martin Padley, chief scientific officer at United Utilities, said: "The advice is being given purely as a precautionary measure as we carry out additional tests today.
---
Comment of the week:
This reader's comment is perhaps unexpected in response to a prominent issue in higher education – the financial rewards of senior staff at universities. Replying to Wessex Scene's VC pay article, David said:
The Vice-Chancellor is effectively the CEO of a £500,000,000 company that if listed would be in the FTSE250. His salary, when you bear that in mind is not much at all.
What do you think? Do you agree with David's interesting point of view? Let us know.
---
Like this? If you aren't already a member of the Student Publication Association, join now.
Flash Friday is a weekly round-up that aims to showcase the most engaging student news stories reported by our member publications. If you want to submit a story, share your content with us at online@spajournalism.com or tweet us @SPAJournalism using the hashtag #FlashFriday.