Student Publication Association hits 80 members across two countries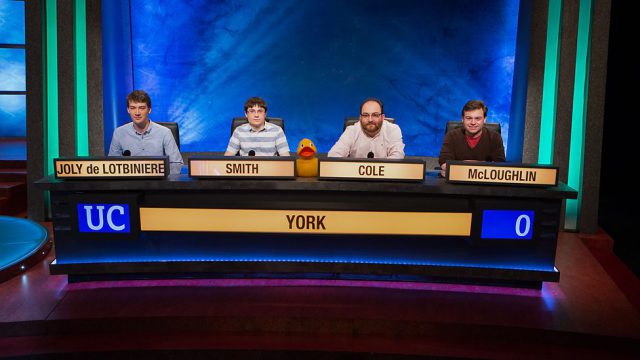 Flash Friday 07/08: Migrants, University Challenge and VC pay
A student's summer is a strange phenomenon. You go home, argue with your parents, grab that internship with both hands and try to regain some of the monetary dignity you lost during the past three terms at university. But for some of our members, the summer holiday doesn't seem to stump their drive – that splash of reporting energy. This week's #FlashFriday features some of the top stories you caught this week:
---
Headlines
Sheffield to welcome clearing applications from Monday 3 August
By Polly Winn for Forge Press
RUSSELL GROUP staple Sheffield will open clearing applications a fortnight before results day, Forge Press reported on 29 July.
The clearing service, which usually opens on or after A-Level results day, will open at the University on Monday 3 August 2015.
Students awaiting results are encouraged to register their interest in a Sheffield degree before the big day – which this year falls on Thursday 14 August.
Lyndsey Hopkins, head of Sheffield's admissions service, told The Independent:

"It [the decision to open clearing early] means they have a bit of a head start on results day and can be more relaxed if it's already noted they have expressed an interest in a course."
She went on to say that the new system would benefit those that achieve better grades than expected.
---
Stirling swimmers to challenge world's best
By Jack Mallon for The Brig
A TRIO of swimming scholars from the University of Stirling will compete in the World Aquatics Championships in Kazan this week, The Brig reports.
Stirling students Ross Murdoch, Robbie Renwick and Duncan Scott are three of the six Scots set to swim for victory in the 30-strong British arm of the competition. Their team mates, diving duo Tom Daley and Rebecca Gallantree, won gold on 29 July.
Murdoch – a Commonwealth Games gold medallist – will compete in the 100m men's breaststroke on 3 August after finishing second to world record holder Adam Peaty with a personal best of 59.12. Renwick, 26, will compete in the 200m freestyle on Friday 7 August. Scott, the youngest of the three, will perform at a senior level for the first time after qualifying for the Championships earlier this year.
The World Aquatics Championships are being aired on BBC Sport and selected Sky channels throughout the week. See if you can spot Scott, Renwick and Murdoch!
---
 Brunel students 'in shock' as man found dead in halls of residence
By Sana Sarwar for Le Nurb
SHAKEN students of Brunel University have told of their 'shock' after a 24-year-old man was found dead in the Isambard Complex at Runnymede Hall on 29 July.
Eyewitnesses described their reactions to the incident to local paper getwestlondon after the London Ambulance Service (LAS) was called to the hall at around 11.20am.
A Metropolitan Police spokesman said: "A 24-year-old man was pronounced dead at the scene.
"Next of kin have been informed. Police are not treating the death as suspicious and it has been referred to the coroner."
A spokesman for the University confirmed to getwestlondon that the man was not a student. Hall residents were informed of the tragedy in a letter.
She said:
"Unfortunately, we discovered a deceased person in our halls on Wednesday, in a room that had been let externally through the summer period.

"This person was not a student, and there were no suspicious circumstances. We offer our condolences to the family at this sad time."
---
Newsbites
Digestible content, a nib at a time.
---
By Susannah Keogh for Exeposé
A retired electrician is suing the University of Exeter after he was exposed to asbestos during his time working there almost twenty years ago.
Albert Carder, 85, is seeking substantial damages in a case currently being heard at London's High Court. He claims the asbestos has left him with chronic respiratory problems.
The University admits it "breached its duty" as an employer.
---
By Eponine Le Galliot for Epigram
Studying abroad can seem unfamiliar at first, but as French-born Eponine Le Galliot gushes in a self-confessed "love letter" she penned about Bristol, it can begin to feel like home. Her letter is currently Epigram's most-read web story – a must read.
---
By Paisley Tedder for The Galleon
A thousand students will be granted accommodation after head developers gave the go-ahead for a brand new development in Stanhope Road, Portsmouth.
The plans, devised by top student housing company Knightsbridge, were met with a unanimous verdict and are set to be completed by the end of 2016.
---
By Sam Lees for Nouse
This week's comment of the week is not a reader's comment, but it is a highly researched and thorough opinion piece by Sam Lees for Nouse that deals with the ethical implications of a journalist's job – a topic that unites us all. Well worth a read.
---
Like this? If you aren't already a member of the Student Publication Association, join now.
Flash Friday is a weekly round-up that aims to showcase the most engaging student news stories reported by our member publications. If you want to submit a story, share your content with us at online@spajournalism.com or tweet us @SPAJournalism using the hashtag #FlashFriday.