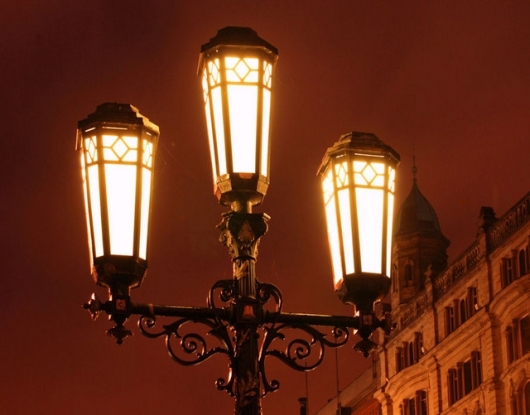 Flash Friday 4/12: Street lights, drugs and protests

Is your story the best of 2015?
It's almost Christmas! If you're not in the festive mood yet, why not? Perhaps some of our members' features will help.
Headlines
By Will Saunders for The Badger
Sussex's students' union president Abe Baldry pays for the Guardian to be hand delivered 200 metres to his desk, it has emerged.
The newspaper is delivered by the Union Shop, which is in the building where he works and is less than a two-minute walk from his office.
By Nikita Jadav for River Online
Kingston upon Thames is set to receive its own currency, the Kingston Pound.
The council is encouraging local businesses to pay their business rates using the pound, which will be equivalent to one pound sterling.
The change is being made in an effort to boost the local economy.
By Emili Peake for Pluto
UCLan has granted access to the library for students from Lancaster University and the University of Cumbria.
Following the events of the weekend's Storm Desmond, both Lancaster and Cumbria are intermittently without power.
Lancaster University has now closed early for the Christmas holidays, as has the Carlisle and Lancaster campuses of University of Cumbria.
By Peter Sheehan for Concrete
This investigative story hit national news. Read more
Newsbites 
Digestible news, a nib at a time.
By Emily Alvarenga for Trident Media
A look back to past traditions – how do they differ from how we celebrate Christmas today?
By Abigail Turner for The Orbital
We love this city guide to Christmas. It makes us want to tackle Oxford Street (not really, don't be silly).
---
Like this? If you aren't already a member of the Student Publication Association, join now.
Flash Friday is a weekly round-up that aims to showcase the most engaging student news stories reported by our member publications. If you want to submit a story, share your content with us at online@spajournalism.com or tweet us @SPAJournalism using the hashtag #FlashFriday.