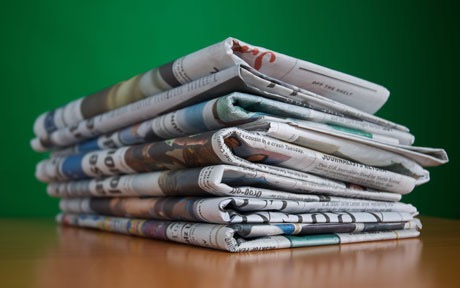 Flash Friday 11/12: Storm Desmond, Kingston pound and a paper boy

#SPANC16 Venue Announced…
The SPA is on the hunt to find the very best student media of 2015 – and we need your help to find it!
Our committee of professional journalists will be digging through the archives to bring you the pinnacle of student journalism this year – but we don't want to miss anything, so we'd love it if you could submit the pieces you're most proud of!
Make sure to get your entries in by Saturday 19th of December, so we have enough time to showcase them to the world and show them how awesome you are.
We'll be judging entries on their news value, strength of writing and the impact they had, so do bear this in mind when choosing which stories to submit.
All of the winners will receive an swish certificate and if you come to #SPANC16 there's the chance of a free drink too! Also, everyone loves kudos, right?
The all important fine print:
Entries will be judged by our committee of professional journalists: Jem Collins (Video Journalist, politics.co.uk), Aubrey Allegretti (Reporter, Huffington Post), Megan Downing (Reporter, MTV), Sian Elvin (Reporter, Kent and Sussex Courier) and Jon May (Student Media Co-Ordinator, Royal Holloway)
Entries will be sourced both from our archives of stories and entries submitted on the form below by Saturday 19th December.
Entries close at 23:59 on Saturday 19th December 2015.
The judges decision is final.
We reserve the right to amend or alter these conditions at any time.
There is no monetary reward for this competition.
All entries must be clearly published in an SPA member publication during 2015.
Entries must be original work, and any plagiarism will result in disqualification