The importance of international data journalism

Student Publication Association and The Cambridge Student joint statement
Take a break from revision with this week's rundown of the some great stories published in the past week…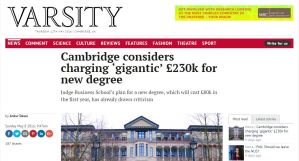 Varsity from Cambridge has a great story on their university considering introducing a Doctorate in Business costing £80,000 per year. Just for scale, that could buy you over 1.1 million Freddos (because those tiny chocolate bars are our generation's measure of the price of things!)
---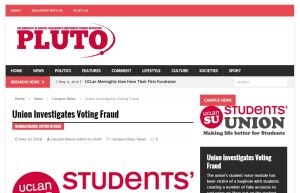 In this latest example of people taking things way too seriously, the University of Central Lancaster's student union is investigating apparent voting fraud. Pluto has done great coverage of the controversy, including the results of rerun motions that were affected by the fraud.
---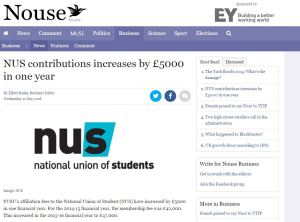 The controversy around the embattled NUS, which this week saw two universities vote to disaffiliate from the union, will not be helped by the story in the Nouse from the University of York that it has charged YUSU an extra £5,000 this year. Read the full article to find out the reasons why the shift, and read some of the reactions to the rise.
---
Remember to keep sending your stories and front pages to communications@spajournalism.com to see them featured in future posts. Next week is SPA Front Pages!