National award for best FOI story announced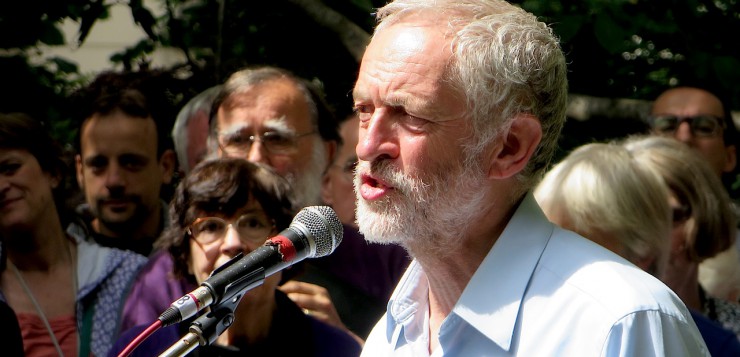 Flash Friday 21/08: 'Corbyn-mania' and #StudentMedia15
Deny it all you like, the hype surrounding yesterday's A-level results put us (much older, sob) students in a nostalgic mood. Our headlines this week focus on the day, without the endurance of which most of us would not be where we are now. Such a constant buzz of information can be hard to follow – as can a hashtag with close to 100k tweets – but our members knocked it out of the park once again.
---
Headlines
By Laura Cunliffe-Hill for The Boar
PUPILS in secondary education are more likely to choose to go to university for its lifestyle benefits rather than decline offers over fears of future finance issues, The Boar reports.
A recent study based on trials undertaken by the Behavioural Insights Team across 19 secondary schools in Somerset found pupils in years ten to thirteen were less interested in talks offered by successful students on tuition fee repayment systems than those that focused on the social and personal rewards of university life.
The trials intended to raise pupils' aspirations and dispel myths about higher education.
Students at Warwick had mixed opinions on the report's findings. Rachel Darlison, a third-year history student, disagreed with it. She said:
"Despite the fact that other factors aided my decision to attend university, the first and foremost factor which swayed me was the reassurance that I could afford to attend. This perhaps made a dream into a reality.

"Other aspects which contributed to my choice, such as hearing stories of successful students, were merely secondary."
Third-year Maths student Sam Walker agreed with the pupils in the trial. He said:
"Whilst I took financial information about university into account, hearing about the lifestyle benefits of university helped me choose Warwick.

"I was more ready to leave home on my own after understanding how it would be beneficial for me socially and personally."
---
By Charlie Spargo for Mancunion
FOUR HUNDRED THOUSAND students are expected to have secured places on university courses yesterday, according to admissions guru UCAS.
The staggering figures, the first since the government's cap on university places was lifted, are up 3% from 2014.
Universities Minister Jo Johnson said: "This is great news and shows that by lifting the cap on student numbers we are helping more people than ever benefit from higher education and gain the skills that businesses seek to boost productivity and support growth."
Successful EU applicants jumped by 11 per cent, while the gender gap increased. UCAS Chief Executive Mary Curnock-Cook announced yesterday that young women are now "a third more likely" to go to university than men.
---
Feature
By Anna Gillies for Forge Press
Forge Press dared to be different yesterday, assembling a witty guide to results day hysteria. We challenge you to not spot every single results day emotion in there. Great stuff!
---
Newsbites
Digestible news, a nib at a time.
---
By Adam Redfern for The Demon
STUDENTS at De Monfort University in Leicester are happier than ever, new figures by the National Student Survey revealed this week.
Bucking the national trend, DMU's rating jumped 2% from 73 to 75, the biggest increase the university has seen in two years.
DSU President Adil Waraich said: "We are pleased to see that our members rate us better as a whole than the previous year and I encourage others to continue getting involved to reap the benefits of being part of the students' union."
---
By Kealie Mardell for Trident Media
We loved this quirky feature from Trident. Despite A-levels dominating the Twittersphere yesterday, #InternationalLefthandersDay did pretty well, too! Take a look for some light hearted left-handed fun.
---
By Rachel Ireland for The Gown
A POET from Queen's School of English has become one of five recipients of the Eric Gregory award.
The award, founded in 1960 by Gregory for "the encouragement of young poets" was awarded to postgraduate student Padraig Regan.
Past winners of the prize include Carol Ann Duffy, Seamus Heaney, Paul Muldoon and Michael Longley.
---
This week's comment piece is from Exeposé. Titled 'If you earn over 50,000 you shouldn't complain about working nights', it tackles the attitudes of London's TFL tube strikers.
Do you agree? Let us know.
---
Like this? If you aren't already a member of the Student Publication Association, join now.
Flash Friday is a weekly round-up that aims to showcase the most engaging student news stories reported by our member publications. If you want to submit a story, share your content with us at online@spajournalism.com or tweet us @SPAJournalism using the hashtag #FlashFriday.