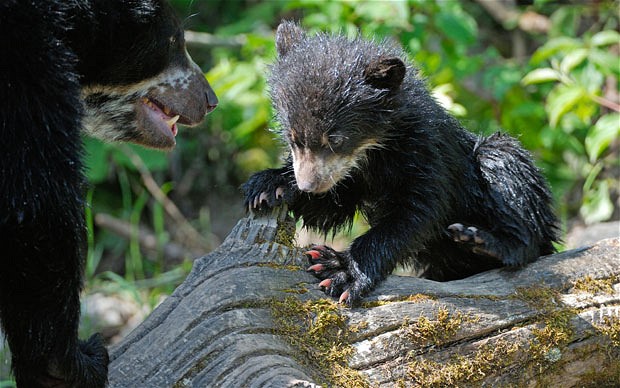 Flash Friday 25/9: Rent scandals, tequila and Paddington Bear
SPA Launches Student Media Impact Survey
It's a chilling thought to think that it's October already – and as usual, student media has ushered in the new month in style.
See how our member publications covered the week's news:
Headlines
By Joseph Cassidy for The Saint
A local resident has accused students of vandalising his car, putting 'town-gown' relations under strain.
A former student of the university, Rev Dr John Cameron hit out after students jumped on the bonnet of his car in the early hours of Wednesday 23 September, causing a "massive dent" in his vehicle.
In an email to the university – shared with The Saint – Dr Cameron explained why he believed the vandals were students: "We heard the metal bending but by the time we could get out of bed and onto the street they had raced away to the sounds of male and female laughter.
"Before you say it could have been 'townies' – the perennial excuse – I used to live in London and can tell Home Counties' accents when I hear them," he continued.
The incident has now been reported to the university's discipline officer.
---
By Sorcha Mairead Bradley for Epigram
Chaos ensued between Clifton Down and Redland Station on Sunday as students travelling to Tokyo World pulled the emergency alarm to escape a severely overcrowded train in Bristol.
Students were forced to jump from the train and walk along the tracks in order to get back to the platform.
The incident occurred on the 14:48 train to Stapleton Road, as students travelled to attend the popular music festival Tokyo World. An estimated 150 to 200 students attempted to get on-board the two-carriage train at Clifton Down station, which was then kept waiting at the station for approximately fifteen minutes.
A third-year computer scientist told Epigram: "No one knew what was going on, the driver made an announcement over the tannoy but no one could really hear it."
---
By Luisa Barrientos for River Online
Students eagerly queued outside Kingston's Bentall Centre Tuesday evening awaiting party-like atmosphere.
However various stores, like Zara, were open during the event but did not offer discounts. Many students remarked on the stores lack of participation.
Ashwin Bhandari, a third year student at Kingston University, said: "The music was unnecessarily blaring, no one wanted to visit the silent disco, and it was poorly promoted. Whilst some discounts were decent, more shops should have been open – it was falsely advertised."
---
Newsbites
Digestible news, a nib at a time.
Feature | De Havilland campus in GIFs
By Katie Noble for Trident Media
A unique way to explore your new home from technology buffs at Trident Media.
National | Consumer Rights Act now grants refunds for broken games
By Tom Lynch for Scratch Media
Gamers can get full refunds for faulty video games thanks to changes made to the Consumer Rights Act yesterday.
Consumers are now entitled to a full refund for up to 30 days after the purchase of a faulty product, compared to the "reasonable time" label before Thursday's act was introduced.
For instance, if you purchase the new Assassin's Creed game this year and it's mechanically broken like last year's entry into the franchise, you can appeal to the retailer in which you purchased it from for a refund.
One for all you music geeks out there. This fact-packed opinion piece finds reasons for the fall of unsigned bands. Well worth a read!
---
Comment of the week
An insightful take on modern abortion laws by Sean Cassidy for The College View.
---
Like this? If you aren't already a member of the Student Publication Association, join now.
Flash Friday is a weekly round-up that aims to showcase the most engaging student news stories reported by our member publications. If you want to submit a story, share your content with us at online@spajournalism.com or tweet us @SPAJournalism using the hashtag #FlashFriday.