Spotlight: James Beeson on censorship
The importance of international data journalism
#FlashFriday, this week, looks at two very controversial institutions: the Church and the National Union of Students, with two articles on whether it would be best for universities to disaffiliate from them. We also celebrate a very happy anniversary for one publication!
BY JIM HIRSCHMANN FOR THE QH

Following on from last week's coverage of the NUS National Conference, the Quintin Hogg over at the University of Westminster have ran a fantastic exclusive penned by the President of Westminster's SU calling for a referendum on the affiliation of UWSU to the NUS.
Not only is it an excellent exclusive, it also shows how student media can be as much a showcase for the voices of individuals, as it can be for the voices of the student body.
---
BY CHRIS WAUGH FOR POLITICS MADE PUBLIC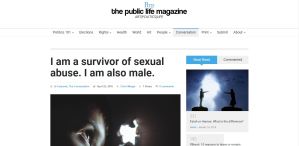 Politics Made Public features another example of student media as the chamber for individual speech; not for political purposes, but to raise awareness of a stigmatised yet very prevalent issue. Just as articles featured on this site last week focused on the developing issues of mental health and testicular cancer, PmP features an article by a contributor, focusing on his experiences of sexual abuse.
As Chris Waugh highlights, sexual assault on males is very prevalent, but surrounded by stigma, with victims often too intimidated to speak out. Chris deserves immense respect for having the bravery to speak out, and with such eloquence as well.
---
BY PAUL DWYER FOR THE COLLEGE VIEW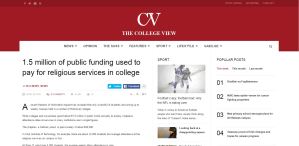 A Freedom of Information request by Atheist Ireland has revealed that €1.5 million has been spent employing chaplins to hold services for only a handful of people.
The College View from Dublin City University look at both the FoI results, as well as a poll by the Irish Times, which shows an overwhelming 65% majority for Irish colleges continuing to employ chaplains, even in light of the data from Atheist Ireland. Such balance demonstrates that the CW have made a well-rounded article looking at multiple perspectives on one topic.
---
BY CHARLOTTE HARVEY FOR LABEL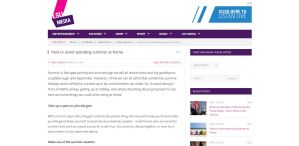 Are you already sick of your Mum asking you whether you've gotten a job yet? Are you dreading those months spent stuck at home, or at work? Label have cooked up a great series of tips for how to spend your time productively during the Summer holidays; whether that be hitting the gym, or making plans with your mates!
---
SPA Papers: Your Front Pages!
Congratulations to the Epigram on reaching their 300th issue!
For this most special anniversary, they have pulled out all the stops: there's this wonderful front page, a podcast, as well as an article on their website from inaugural editor, and Diplomatic Correspondent for the BBC, James Landale!
---
Remember to keep sending your stories and front pages to communications@spajournalism.com to see them featured in future posts. I've actually got access to the email account now, so fire at will editors!
But if you think you could do a better job, why not apply to be our Website Editor. The application form can be found here. Applications close on Thursday 12th May.