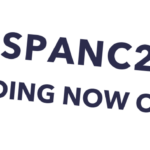 #SPANC24 bidding officially open!
How to bid for #SPANC24: The basics
Your eight-step guide to a successful bid for the biggest weekend in student journalism.
Bidding is officially open for #SPANC24. If you're thinking about bidding, here's how to get started in 8 simple steps:
1. Think about why your location is the best choice for #SPANC24.
2. What facilities would beavailable for the conference. These will form the main part of your bid.
3. Look into different catering options to find cost-effective proposals which cater to all dietary requirements.
4. Accommodation will likely be the largest cost in your proposal, but there are normally lots of different accommodation types available at different price points.
5. Consider your budget. We have to stick to a strict budget to protect the SPA and the event - and of course make sure students can afford to come!
6. How will you get organised? Set out how you will pull together your team to oversee the hosting of #SPANC24.
7. What makes your bid stand out? Anything you can provide to #SPANC24, no matter how small, should be included in your bid!
8. Endorsements! Please attach, along with your bid, confirmation from your university/students' union that they are happy to assist in the hosting of the event.
Best of luck! Remember, bidding closes on 9 October, so get your bids in before then!
Get the latest from the SPA straight to your inbox