Bidding opens to host #SPANC20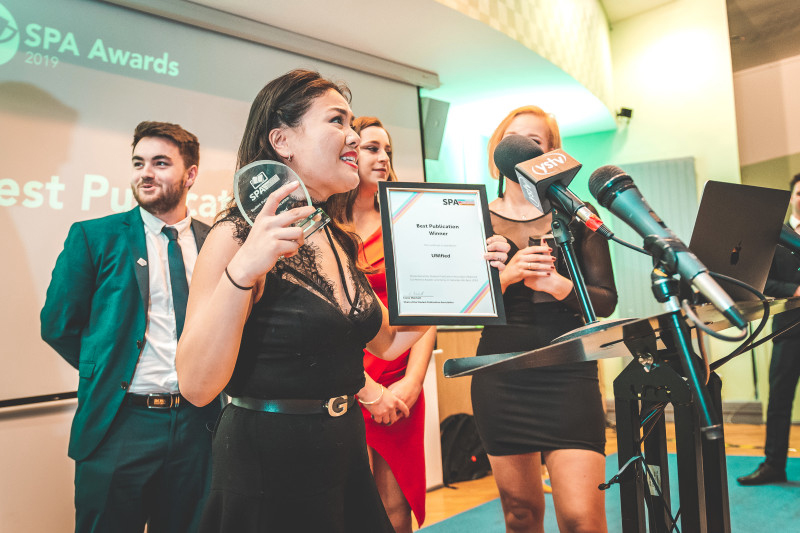 New bursary launched to support UK & Ireland student journalists
The Student Publication Association's annual conference is heading to South Yorkshire next year.
The conference, commonly known as SPANC, will be hosted by University of Sheffield student newspaper Forge Press. This is the first time that the conference will be held in Sheffield.
Each year, SPANC features a weekend of talks and workshops aimed at students attempting to begin their career in journalism, with recent speakers including Owen Jones, James Ball and Marie Le Conte. It also plays host to the prestigious SPA Awards: some of the top prizes available for student newspapers and magazines.
In addition, this year's SPANC will be the site of the SPA's first Careers' fair, led by Bloomberg, allowing the best and brightest student journalists to be introduced to the vast employment and study opportunities available.

Last year's conference attracted over 190 student journalists from across the UK and Ireland. 
Supported by the department of Journalism Studies at the University of Sheffield, all conference events will be held at the Students' Union over the weekend of 3-5 April 2020. Ticket information and further details will be made available over the coming months.
Student Publication Association Chair Owain Evans said: "We are incredibly excited to bring SPANC to Sheffield for the first time. The city and students have a track record of delivering fantastic conferences, and we are confident that this SPANC will be one of our most ambitious yet.
"We are grateful to our friends at Forge Press for facilitating this conference, and look forward to bringing a plethora of top industry professionals to South Yorkshire to share their expertise with young people from the region, as well as from across the UK & Ireland."
Forge Press Editor-in-Chief Ben Warner said: "We are absolutely delighted to have been chosen as the hosts for the 2020 Student Publication Association National Conference. The bid was a long time in planning, but we believe the proposal we put together will result in an amazing weekend right here in Sheffield. We are honoured that the SPA has chosen to put their trust in us, and we're excited to get cracking with organising the conference.
"Student media should be at the heart of everything that goes on in a Students' Union and its university, holding them to account and celebrating students' achievements. We are excited to welcome you all to our wonderful city for a weekend celebrating the very best in student media from across the UK and Republic of Ireland. See you in April!"