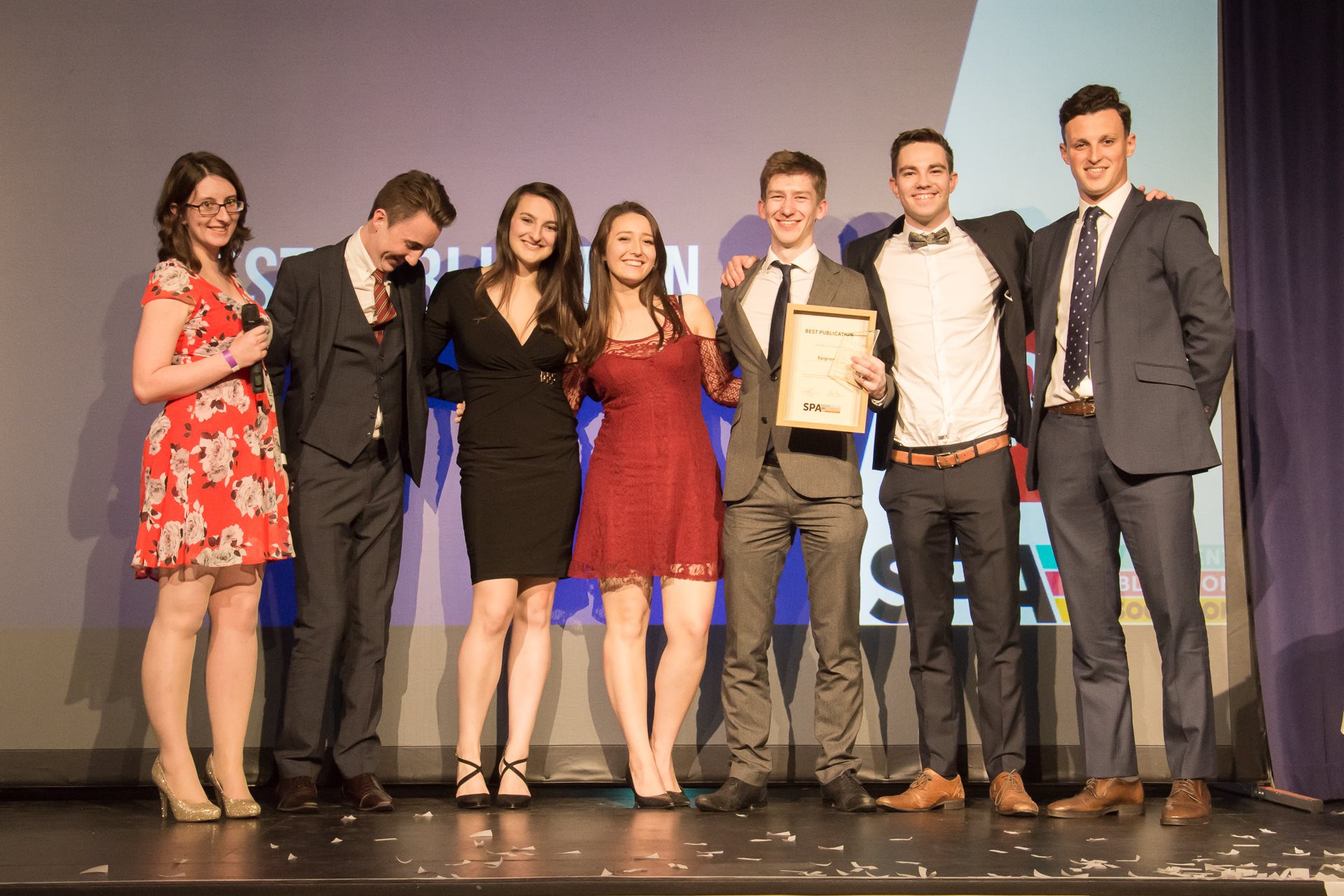 Full list of #SPANC17 award winners announced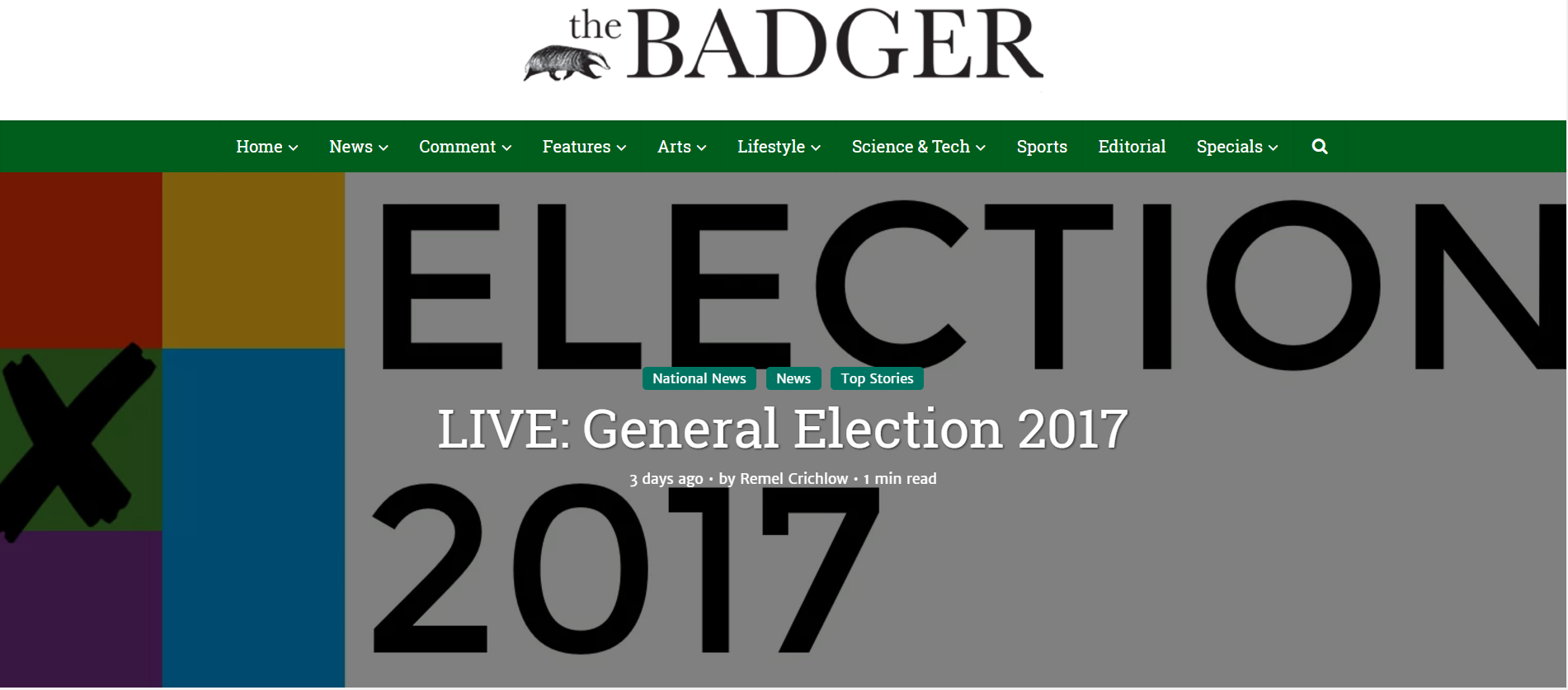 The Badger, at the University of Sussex covered the election on their 'Live: General Election 2017' blog. With content ranging from snappy updates to red-bull fuelled analysis, they made it through not only until the early hours of the morning, but were still posting updates the following day. They also shared reactions from students on the hashtag #SussexreactsGE17. What superstars.

Warwick's student paper teamed up with their university radio station RAW 1251AM to cover the election in an all-night effort. They had some fantastic graphics and even shared a Twitter moment summing up their long night of coverage. Check out the highlights of their coverage here.

Over at Stirling University, Brig Newspaper covered the Conservative loss in Stirling to the SNP in a great piece on the upheaval of the night by Ross Brannigan.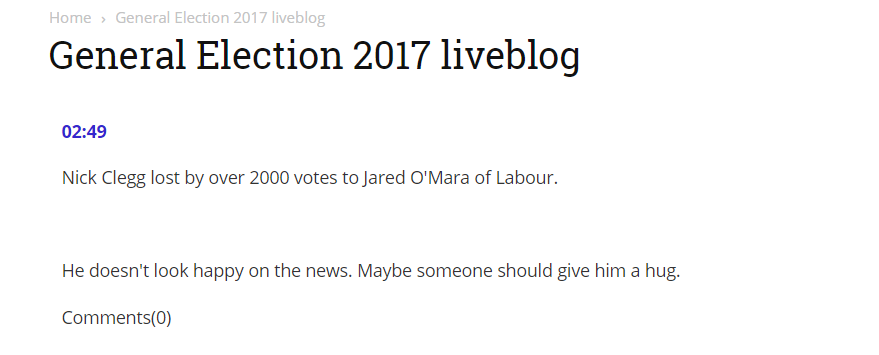 Shout out to Concrete, at UEA, for their interviews with the Norwich Labour, Liberal Democrat and Green Party candidates, as well as their liveblog that ran throughout the night from the glamorous surroundings of campus' Red Bar. Great work, guys!
Exeter's student paper worked with other media societies Xpression and XTV to put on a range of live coverage: from radio and live tweets to an election liveblog on their website from 10pm on Thursday. Their election graphics were also particularly fab – well done!
http://exepose.com/2017/06/08/live-general-election-updates/
Cardiff Student Media's Gair Rhydd produced a brilliant General Election special issue, encompassing 'mini-festos', candidate interviews and a poll of 200+ Cardiff students! Check it out below:
Leeds student paper shared their coverage via hourly twitter updates, as well as a great morning-after round up the following day.
http://www.thegryphon.co.uk/2017/06/09/about-last-night-where-are-we-now/
Check out the Oxford Student's timeline on Twitter for some video interviews with students from election night.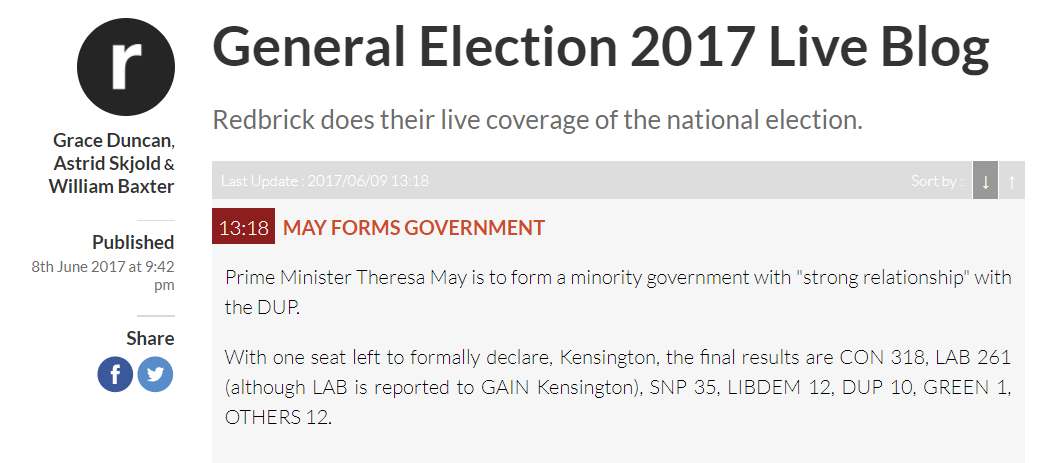 Birmingham's student paper ran a great liveblog – even featuring a 9am briefing for those who (perhaps wisely) chose getting some sleep over the energy drink fuelled rollercoaster experienced by the rest of us. Have a read here:
The Student Paper – based at the University of Edinburgh – tweeted throughout the night.
And last but by no means least, Wessex Scene have produced a super-slick, visually stunning General Election special issue. What absolute heroes. Have a read here – and a special mention to whoever was responsible for that front page.