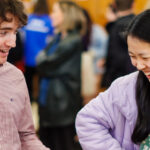 Become an SPA trustee and foster the next generation of journalists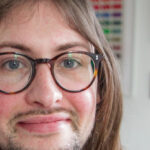 Meet our new trustee, Ollie Cole
The time has come for SPA members to select a new trustee!
Our trustees are the hands-off governance for the charity. While our team of student and recently graduated exec run the day-to-day and lead the organisation, trustees have oversight of the legal and technical aspects of running the organisation.
In short: they do all the boring bits so the exec can get on with making things better for our members!
You'll know our team of trustees from SPANC, but if you need a reminder you can meet them
here
.
The SPA has a mix of elected and appointed trustees, and this vacancy is for an elected position.
We have two candidates who have put their name forward for the job and you can read about them below. Keep an eye out for further details on all candidates later this week on our Instagram (@spajournalism), Twitter (@spajournalism) and Facebook.
If you have any questions to the candidates, please email chair@spajournalism.com. We'll be publishing the answers to your questions throughout the voting period, so if you want to know what they'll do for your publication, get in touch with our chair.
They'll also be contacting you through an SPA newsletter so keep your eyes peeled.
Remember, it's one vote per publication. Voting opens at 9:00 AM BST on Wednesday, 24 May, and can be carried out using
this link
. Voting closes at 5:00 PM BST on Sunday, 28 May.
Ollie Cole

Chris Matthews