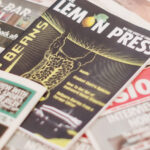 Exciting new roles available with the Student Publication Association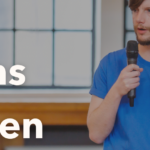 Time to vote in the SPA's trustee elections!
Help grow the next generation of student journalists
Applications are open to become a trustee for the Student Publication Association.
The Student Publication Association (SPA) is recruiting a Trustee to assist in its work advancing the education of student journalists around the United Kingdom and Republic of Ireland.
We have over 175 member publications around the UK and Ireland, whom we support with advice on issues that may arise, training and recognition at regular Regional and National Conferences and Awards.
Our Trustee Board play a vital role in our governance, ensuring that we remain within the boundaries of charity law and serve our members with integrity, as well as protecting the long-term stability of the SPA.
We anticipate the role would take up an average of 1-2 hours per week, although this may increase during busier periods for the SPA, such as around our National Conference.
As well as ensuring the SPA is carrying out the purpose for which we were formed, you would also be required to attend monthly meetings with the Executive Committee and other Trustees, as well as any other meetings which may arise in order to fulfil the requirements of the role.
Prior experience of student or professional journalism is not essential, although you must share our commitment to the advancement of student journalism and be willing to commit the time to fulfil the duties of the role. If successful, you will join a dedicated team of volunteers from around the country.
We strongly encourage candidates from diverse backgrounds, including BAME, LGBT+ and disabled communities to consider applying for this role.
To apply, fill in the this form. you'll need to include a short manifesto (maximum one side of A5 in size 12 font, this can be designed in whatever format you wish), a headshot, and a video (maximum 90 seconds and filmed in portrait).
Remuneration: This is a volunteer role. Reasonable expenses are paid.
Deadline: Applications are open until 11:59pm on Wednesday, May 3.
Contact: Contact any of our current trustees with any questions, their information can be found here.
---
What is a charity trustee?
Trustees are an essential part of all well-governed charities. We have nine members of the Trustee Board – four elected, three appointed and two members of the Executive Committee who are Trustees ex officio.
Trustee duties include ensuring the charity is carrying out its core purpose, that the charity's activities are legal and comply with our Governing Document, act in the charity's best interest, manage resources responsibly, act with reasonable care and skill, and make sure the charity is accountable.
That might seem like a fairly lengthy list, but each of those six duties is vital for ensuring the SPA remains secure, and as a Trustee you would have an integral role in that.
How does this work at the SPA?
As well as the above, Trustees of the SPA take on a number of other responsibilities.
They work with the teams of Executive Officers, Regional Officers and Project Officers to help them meet their goals during the year, including semi-regular meetings with the Executive Committee to monitor progress and ensure all activities are working towards the SPA's objectives.
Trustees also have an important – and incredibly fun! – part to play in helping to plan, organise and facilitate SPA events and awards during the year, including the National Conference.
Who can put themselves forward?
Anyone can run to be an SPA trustee, unless you have sat as a member of the Trustee Board ex officio in the last 12 months.
What makes a good Trustee?
You should be committed to the advancement of student journalism, respect diversity of thought and the benefits of collaboration, have the desire to work as part of a team of volunteers, and build successful working relationships.
We strongly encourage candidates from diverse backgrounds, including Ethnic minorities, LGBTQIA+ and disabled communities to consider applying for this role.
How can I run?
The current position we have available is an elected position which means we will ask applicants to submit a short manifesto-style document, and then put it to a vote of our members.
You can submit these on this form.
Before the closing of the polls, we will invite our members to submit questions for our applicants. These will be put to all applicants and then the answers published on our website.
You're also more than welcome to campaign and appeal directly to our members. We'll give applicants more information on where and how to do this once applications close.
This position will be elected on a first past the post basis.
Get the latest from the SPA straight to your inbox