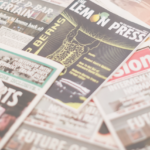 How to market your student publication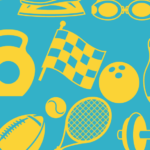 How to write sport stories
How to write an entertainment review
Writing an entertainment review is one the best ways to throw yourself into journalism. A review is a place for you to exert your analytical opinion on a piece of work whether that be music, film, or a book etc. However, it's important to know how to give a thorough and fair review, and this guide will assist with any questions you may have.
To put it simply, a review is an evaluation of a piece of work. It is a critical evaluation and is usually assisted with a rating to guide the audience on the merit of the entertainment product being reviewed. Typically, a review ranges between 300 to 1000 words depending on the piece of work being assessed, this varies especially in terms of entertainment; for example, an album review would be longer than a single review.
All reviews are conducted differently. For instance, a theatre piece would be written very differently to an album review. With visual mediums, such as film, theatre, video games, television and so on, you will typically talk about lighting, composition, artistic style, stage presence, set design, and so on. Whereas, for audio mediums you would consider sound, style, and emotional impact, opposed to visual aspects. This is true for literature too, which would be written similar to visual mediums in terms of narrative and escapism, but would also focus on written techniques, structure, and so on. This means you need to consider what type of entertainment medium you are writing about, and what aspects and specific discussions the audience will expect to find in this review. 
Music Review: From On Record to Music Videos 
Music is arguably the most accessible form of entertainment and can be a great way to start your entertainment journalism career. Whatever you are reviewing in music, albums or singles, you must discuss the musician, analyse their career prior to the release, if it is their first single or album, and whether it fits with their current image. Make sure you research the artist as this will give you a better understanding of how you should approach your review. 
Albums are typically longer reviews in comparison to singles and music videos, when reviewing an album try and review it in context to prior releases. For example, if they are a pop artist and have suddenly released a rock album, this will be important information to note as this signifies a new era but also could allow you to assess whether this genre change is a positive or a negative. A key example of this can be seen with Miley Cyrus' recent album Plastic Hearts which is a rock album compared to her previous album, Younger Now, which was country. 
Also, with album reviews do not review every track as this could result in an extremely long review. Instead focus upon significant tracks, the worst track on the album, the best or a song that stands out as a different style compared to the rest. You can also analyse the lead single released from the album and see whether this track set the tone for the album and gave you a better understanding of what to expect. With this, also analyse the album as a whole, many musicians are releasing concept albums therefore there is a story told throughout which the artist wants to be acknowledged. Look into whether this story is told well, or if the story is hard to find. 
Unlike albums, when reviewing a single you should identify key aspects of the song and go in-depth, you must go into a much deeper analysis looking towards the sound, the instruments used, lyrics and overall sound. Ask yourself, what is the message of the song? What instruments do they use? Is the artist experimenting with their sound? Any key lyrics or components of the song that stand out to you? 
Music videos are a fun way to review music, not only are you looking at the track at hand but the visual expression of this track, and what it means. Does the music video portray the themes of the track? This is the most important aspect when analysing a music video, you will need an understanding of the song but also to consider how the music video contributes to a further understanding of the song. What elements of the music are portrayed throughout the video? If it's from an album, how does it relate? Or if this is the first music video from an album does it signify a new era? An example of this can be seen in Taylor Swift's 'Cardigan' music video which presented fans with a new genre of music and style to Swift's music collection. 
Live Performance Review: Gigs, Livestreams,  Festivals, Comedy and Theatre
Though live performances are now harder to attend, when you get the opportunity to review a live show it is fantastic and involves a completely different set of skills in comparison to reviewing an album or television show. 
When reviewing a music gig or livestream always have a short description of the artist, preferably at the beginning of the article. This gives your reader base a better understanding of the artist but can also aid you when thinking about key aspects of the performance. Evaluate the atmosphere such as the venue, the crowd and the musicians interaction with the crowd, this can be a key aspect of any live performance and should take priority in your review. Obviously, this cannot be evaluated on a livestream especially if there is no crowd present, however does the musician make you feel connected through a stream? Do they still talk to the audience? Is the energy still present? 
Compare the way the musician performs live compared to on record, is it better or worse? Do they add new elements in a concert? For example, some artists perform alternative versions of their hit tracks which is always great to mention. Identify key components of the show, for example the support acts (if there were any), sound and quality of the performance, and whether or not the set flowed. Mention any songs that stood out, however make sure not to list the entire set-list as this can potentially be viewed as a 'spoiler' for some fans. Though, you can mention if an album was performed, especially if it's a concert dedicated to an album.  
Everyone loves a festival and there is a lot to evaluate in a festival review from atmosphere, performances, and what camping was like (if applicable). Do not attempt to review every single performance or aspect of the festival, however be sure to mention musical highlights with a short review on the musicians that stood out. 
Comedy performances can be approached the same way as a live music show, discussing the performer, their stage presence, the atmosphere, crowd and the comedian's crowd interaction (if applicable). Identify key parts of their routine, but don't mention every aspect instead focus on aspects that stood out to you, or any memorable moments/jokes. 
A different aspect of live performance can be seen in the theatre. Analyse the background of the production, the performance and any standout members of the cast. Is this the first time it's ever been performed? Or is it a rerun? Both of these are important especially when it comes to reviewing, typically you can be harsher on shows that are a rerun compared to shows that have never been performed before. As students, you may get opportunities to review student theatre, when reviewing student productions keep the same guidelines in mind but also be wary that student productions do not get as much funding as professional shows. Therefore the set, costumes and aspects of the show that do not include performance or story should be assessed through that lens. 
Digital Reviews: Film, Television and Video Games
Film, television and video games are mediums that allow you to fully immerse yourself in the thing you are reviewing. They combine music, visuals, narrative, emotions, and more, making them a wonderful part of entertainment journalism, but ones that can be tricky to write your first entertainment piece on. Unless you are well-versed in film and video games, these may be areas you want to hold off on reviewing until you're a little more confident in your writing. This is because there are multiple aspects you need to consider. Television you can write with little experience, as long as it isn't a particularly filmic series, e.g. Maniac (2018), Ratched (2020), The Haunting of Hill House (2018) and similar. 
Compared to other media, film is arguably the most analytical form of entertainment reviews. When reviewing a film, always remember not to tell the plot of the movie, you can refer to the plot and important themes throughout, but be sure not to include any spoilers. You are allowed to be as opinionated as you want, if you thought someone was poorly casted in a role, state it, but make sure you use evidence whenever you make a statement. Consider the visual, audible, and narrative elements of the film – lighting, sound design, soundtrack, if the plot made sense, how it made you feel, and so on. Look at the direction of the film, who directed the piece? Is it like their other films? Refer to the key themes, the message of the movie, if there is one, and the reception from other critics. For example, Cats was a movie that had mixed reviews, mainly bad. Whichever side your review is on, try and link it to the current conversation of the movie. 
Television series reviews can be styled in multiple different ways, for example, an article of each individual episode – this works best with talent shows such as RuPaul's Drag Race. Or the usual style which is to review the entire series after the season has ended, which works best for your average TV show. When reviewing in either of these styles, make sure you go into detail on the important themes and elements of the show. Do this by identifying key episodes or storylines, new characters that have been introduced and guest stars, but do not reveal any spoilers. For example, if a major character dies in the show, hint that something dramatic and heartbreaking happened but do not reveal the death of the character. 
Video games are becoming increasingly more popular and can be considered a mini-television show within themselves. Like reviewing a TV show, make sure you assess the story-lines, characters and any key cast members in the video game – for example Jesse Williams in NBA 2K21. Discuss the gameplay, and if the game is part of a series discuss how this compares to its predecessor. What do the graphics and art look like? The character movement? How is the sound design or music incorporated, and does it fit with the game? And are there any technical problems with the game? These are all important features to mention in a video game review. 
Book Review
Book reviews involve merging all the skills learned from film and music reviews to create a fully realised and analytical review. An important aspect of book reviews is having a full understanding of the plot, key themes and the overall feel of the book. When first writing your review research the author, is this their first book? If not, is this book similar to any of their other books in styles and themes? Is the book new or old? 
Analyse the key themes of the story and explain the way the writer conveys these themes and how much importance they play to the story and characters. However, do not ruin the plot, instead focus on specific moments that would not reveal too much of the story to a reader who has not read this book yet. 
The characters play a key role in any story, so be sure to introduce the key characters in your review and how they are important to the storyline. For example, if reviewing The Hunger Games, you could explain Katniss Everdeen and her role as the protagonist of the story. 
Another key element is whether the book conveys the themes well and if the story is fully understood. Is the book itself interesting? With this in mind you can look at the style of text, how is the book written? Is it expository, descriptive, narrative, or persuasive? Is it written in the first person or third? 
Rating Guide
At the end of your review, you will usually give a rating that can be in percentages, stars or points. Make sure the rating you give fits with the overall opinion of the article, think carefully, if you have written a review which mainly critiques the piece of work, do not give it a high rating if it is not deserved. 
Here is an easy way to give a rating if you were doing a 1 to 5 rating system. 
1 Star: Poor – no redeeming qualities 

2 Star: Average – Alright, but disappointing

3 Star: Good – Good quality but could be better

4 Star: Excellent – A great piece of work

5 Star: Classic – A legendary piece, nothing could be done to improve the work. 
Concluding a Review
Like any essay or article, make sure you end with a concluding paragraph or sentence as to what your overall view of the work was. This will assist you with working out your star rating.