#SPANC16 Award Categories Revealed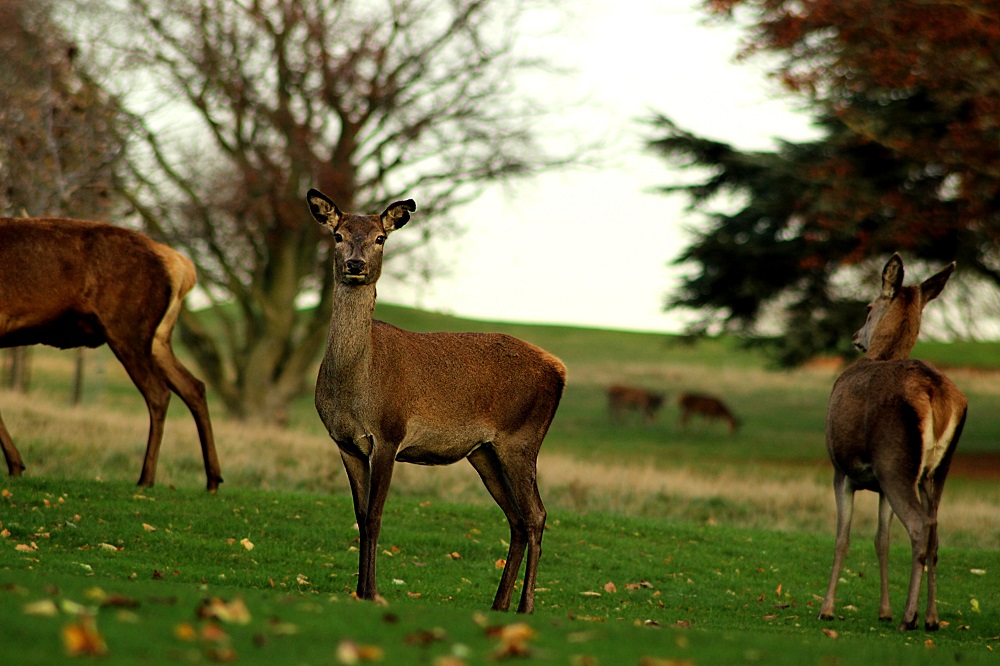 Flash Friday 21/01: January blues, Charlie Hebdo and ticket scams
Hold your horses… front pages is back for 2016, and we've got a corker of a round-up for you.
From new members to a few you've known a while, here's a look at some of the best covers in student media this week.
Label, Loughborough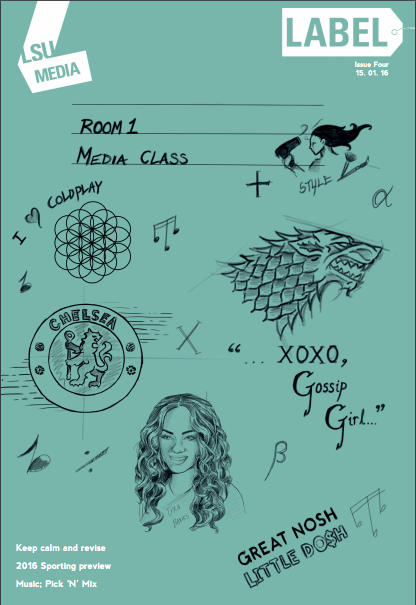 Kicking off the action for 2016 is this beautiful front page from #SPANC16 hosts Label.
With loads of top quality writing to ease you back into the term, if you're coming to our Midlands conference on Saturday (which you totally should), you'll probably be able to pick one up yourself!
Universe, Hertfordshire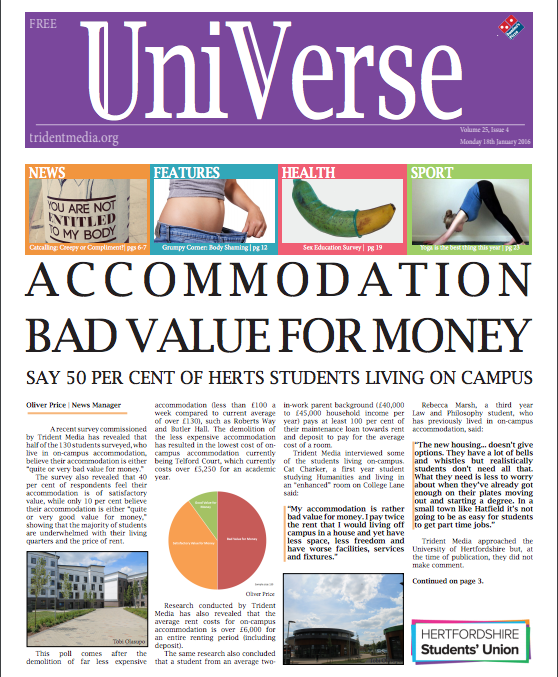 We love a good investigation, we do and accommodation woes are always a biggie on campus – after all it does affect most of your readers.
The issues promises lots more inside too – and even if you're not at Herts, you can take a peek online.
The Falmouth Anchor, Falmouth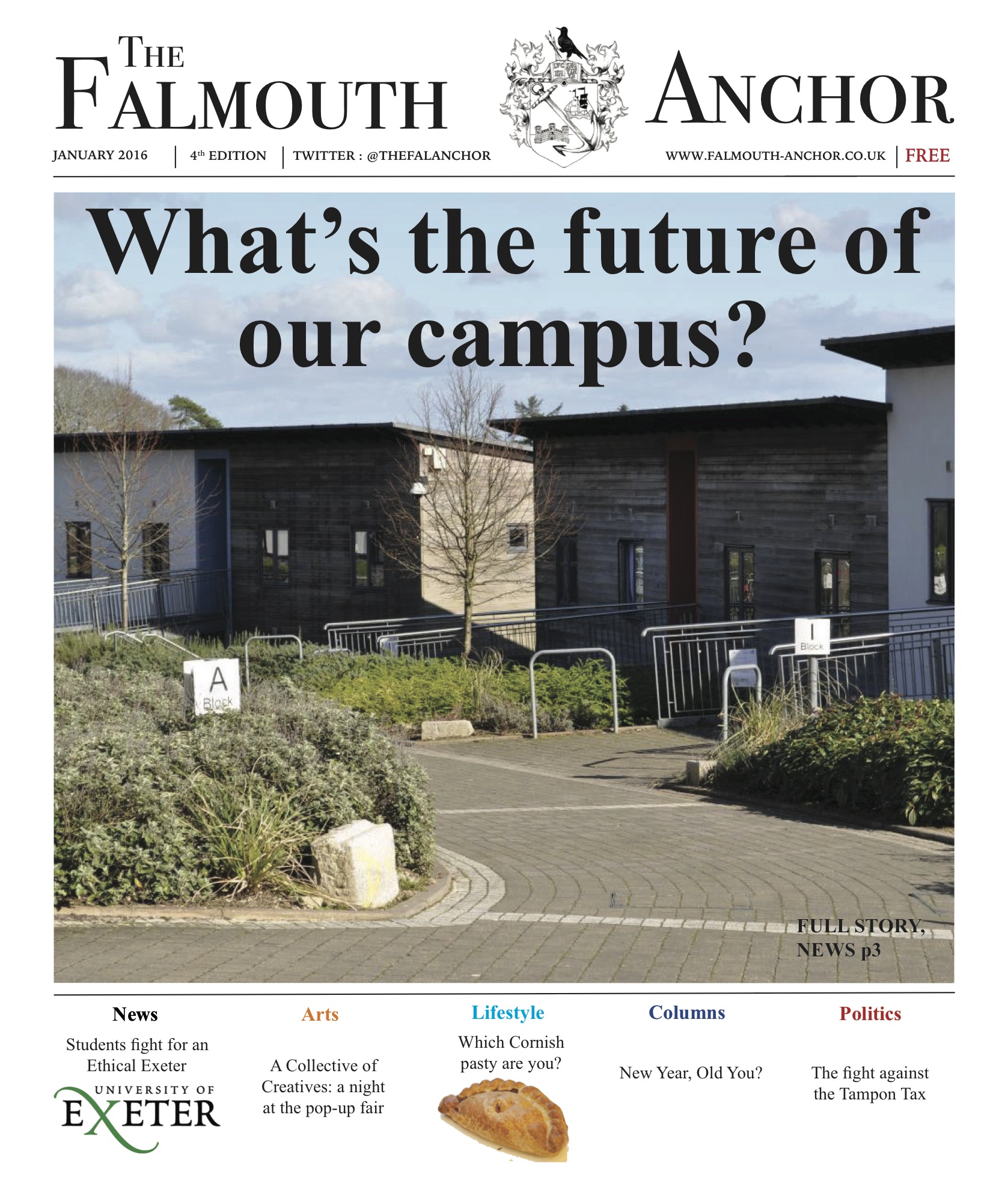 Not ones to ease you back in lightly, the team at The Falmouth Anchor are asking all the big questions in their first issue back, including both the future of the campus and, of course, which type of Cornish pasty you are.
You can get all the details on their online edition.
Exeposé, Exeter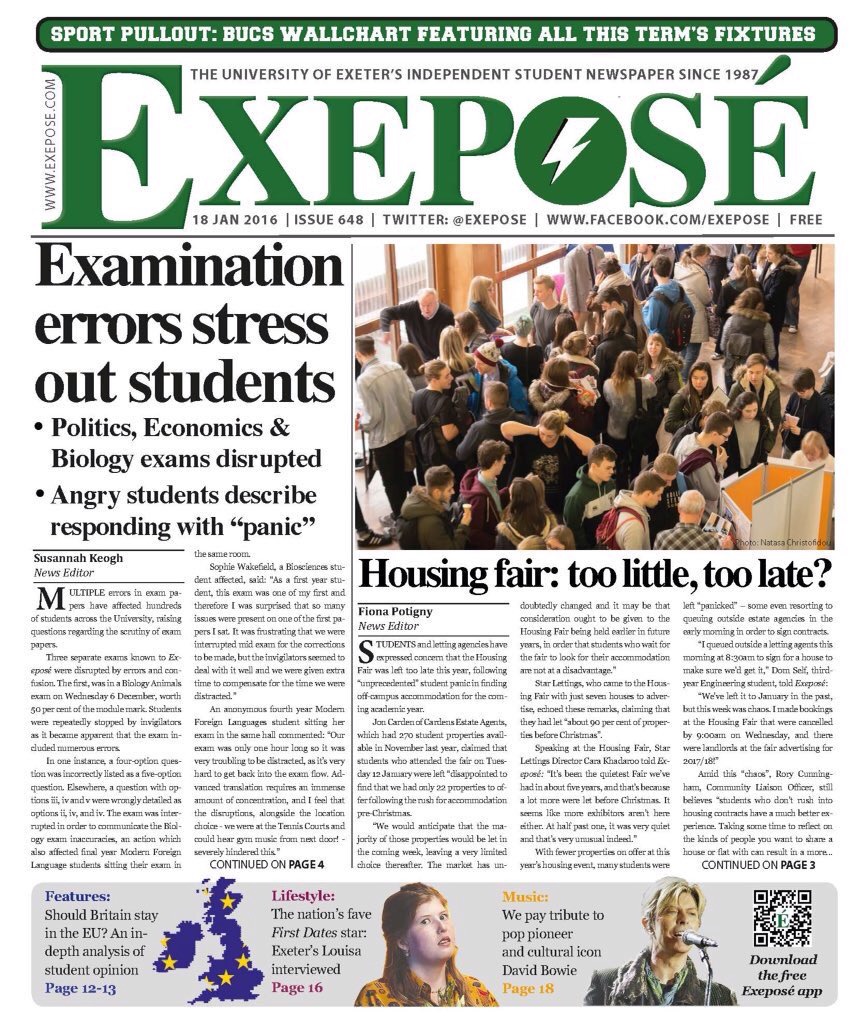 Also not one's to mess around are the team from Exeposé, with not one, but two solid front page splashes.
These are exactly the kind of excellent journalism we expect from student papers – original, strongly written and relevant to the reader.
Their local newspaper seemed to agree too.
Want to see your paper here getting all the praise and attention? Make sure to email your front pages to chair@spajournalism.com.